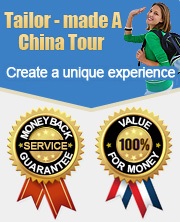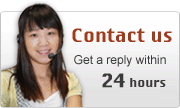 Book a Yangtze Cruise Guide
Yangtze River cruise became a must-seeing sight for most of aboard travelers. How to plan their Yangtze River journey and how to book a Yangtze cruise seems a little difficult for those people who have no idea about Yangtze River cruise. Look at the steps as following, book a Yangtze River cruise will be easy with Yangtzeriver.org.
Step 2: Send online inquiry
please go to online inquiry page to fill your book information and submit to us after select your suitable cruise. In the inquiry page, there are two choices offer to our customers. One is offer for customers who want to get the cruise quotation and have other requires. Other choice is online booking and pay the cost immediately after customers confirmed their cruise. The second method is suit for those travelers who have fixed their travel plan.
One of our travel advisor will contact customers in 24 hours and offer service included suggest what's available, the tour itinerary and offer tour quotation.
Step 3:Communicate with travel advisor
if you have required for hotels, airport transfers, flights in Chongqing, Yichang, Shanghai or Wuhan, and other travel services in other places in China, please tell your travel advisor who will give your detailed information, suggestions and prices.
Step 4: Confirm tour and pay deposit
when customer decided to book tour with us, a deposit which is equal to 10% of the total tour cost is required at the time of booking. There are three methods of payment: visa or master card secure online payment via PayPal; Visa or Master Card by fax; Wire transfer.
Step 5: Send confirmation letter to customer
We will send confirmation letter to our customer and start the operation in one or two days. There is no cruise ticket to get onboard. Customers are suggested to print out the confirmation letter and take with it.
Step 6: Final Payment
The full 90% final payment is required 30 days before departure for your Yangtze cruise tour.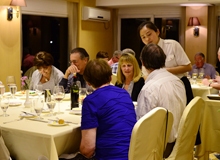 Dinning on Yangtze River Cruise
Step 7: Start your yangtze cruise tour
Our local guide will waiting for you on airport export hall and take you to the right pier to get onboard. Please show your passport to the front desk to check in when you onboard.
Tips: we can not provide the room number to our customers. The rooms are arrangement by the cruise company.
And then, Start your Yangtze cruise trip and experience the life on ship, shore excursions along the Yangtze River.
Tips: Because we can't get the exact information that which pier to park for Yangtze cruise in Chongqing, Yichang and Wuhan, we strongly suggest our customer to book a airport transfer with an English speaking tour guide with us.