Along Yangtze Travel Guide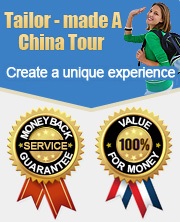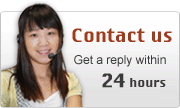 Top Things to do in Wuhan
Wuhan is the capital of Hubei Province in China accommodating a major port on Yangtze River. The city consists of a number of sights and attractions that are visited by tourists every year. Along with the many universities in Wuhan, you could also visit its beautiful parks and historical places to get a taste of the oriental culture in person.
Being one of the largest cities of China and the most populous in Central China, Wuhan is divided into three major districts with Wuchang being the educational hub, and Hankou,the financial hub.
Must See Sights
Wuhan is enriched with a variety of sights with a few slightly more popular than others.
Yangtze River Bridge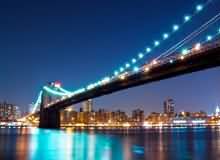 Yangtze River Bridge
Measuring a length of 1670 meters, the Yangtze River Bridge is famous for being the first bridge constructed over the grand Yangtze. Opening in 1957, the bridge became a host to traffic on rail and road and has been in use ever since.
The Yellow Crane Tower
The Yellow Crane Tower can be found in Snake Hill, Wuchang. Standing in place for more than 1700 years now, the tower illustrates designs from the Qing Dynasty. The Yellow Crane Tower has 5 floors and stands at a height of 51.4 meters. The roof consists of yellow glazed tiles counting up to 100,000. View more details

Hubei Provincial Museum
A sight that you can't miss is the Hubei Provincial Museum located in Wuchang. Expanding over 40,000 square meters, the museum consists of cultural and historic relics that are greater than 140,000 pieces. Regular exhibitions are organized in this museum showcasing the thousands of relics that were excavated from the mausoleum tomb of Zeng Houyi and many more. More details please click here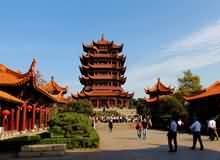 The Yellow Crane Tower
East Lake
When visiting Wuhan, you must never forget to stopover at the scenic area of East Lake. This lake is known for being the largest lake in the country with a total area of 87 km². With bending banks and an essence of Chu culture, East Lake is a famous spot for individuals looking for a quite time along with a feast for the eyes.View more details

Wuhan University
Wuhan University is considered to be the most beautiful university in whole of China due to its exquisite structure. The university was established in 1893, making it one of the oldest universities existing in the country. Every year the university also holds a festival known as the Wuhan Cherry Blossom Festival. People coming to this festival are introduced with a variety of blossoming trees that feature beautiful flowers for three days. Nearly 200,000 people visit these gardens every single year to admire the beauty of these flowers.
Guiyuan Buddhist Temple
People seeking inner peace and tranquility can find exactly what they need at the Guiyuan Buddhist Temple in Wuhan. Spreading over an area of 46,900m², the temple is built in the style of a garden and consists of 5 courtyards. Four courtyards based on the four directions and one in the middle.
What and Where to Eat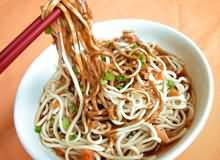 Re Gan Mian(Hot and Dry Noodles)
You can find a number dishes in Wuhan that are braised with oil along with a taste of Eastern Sichuan. For dining in, you'll find fish and shellfish highly delightful while omelets and buns can be consumed as snacks. If you're looking for food selling on a reasonable price, try searching around the university back streets or, you could opt for one of the floating restaurants on Bayi Lu.
Re-ga mian or Hot and Dry Noodles
These noodles are usually consumed as breakfast by almost every single individual residing in Wuhan. The Hot & Dry Noodles are prepared from boiling fresh noodles in water and sesame oil. Once flexible, the process is repeated until the noodles are cooked to perfection. Then, these noodles are mixed with seasoning which makes them ready to be served.
The Eight Diagram Soup
Prepared with the meat of a tortoise, this dish is also known as the "longevity dish". The soup appears in the form of eight diagrams hence, the name. Anyone travelling to Wuhan shouldn't miss trying this soup.
Steamed Wuchang Fish
Steamed Wuchang Fish is regarded as a famous dish in Wuhan because of its freshness, edibility and richness of texture. The fish is prepared by the process of steaming done along with a variety of ingredients like the Chinese bamboo shoot, chicken soup, ham and mushroom etc.
There are also a number of restaurants that you can visit in Wuhan for giving your taste buds a good boost. Restaurants like the Kaiwei Champagne Restaurant uses bars that are western in style along with serving traditional Chinese food. You can also stop by the Liwan Food City and get a taste of the native dishes of Hubei. The Hubuxiang Breakfast Street located in Wuchang is an excellent place to get started with your day. You can find a variety of snacks, rice, wine and noodles etc. on this 150 meter long street.
Where to buy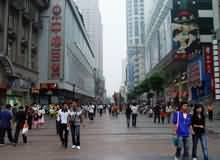 Walking Street
Wuhan is a great place to shop if you have a liking towards silk flowers, copper gongs, jade sculptures and turquoises. There are also several shops located on Hanzheng and Jianghan Pedestrian Street that have been serving individuals for more than a hundred years. As the people of Wuhan are considered to be a bit shrewder than the rest of the Chinese population, it is advisable that you watch the amount of money you're spending on items available in those streets.
You could also visit the Wuhan Mall, Int'l Trade Square located in Hankou to get a good deal on various products. The Zhongshang Shopping Center and Asian Trade square are located in Wuchang while the Qingshan Department Store, Jian Er Mall, and the Qingshan Department Store are located in the district of Qingshan.
No matter where you decide to eat, shop or visit, Wuhan is a great place to relax and get refreshed for the upcoming working or school days