Yangtze River Cruise
There is an old saying - "On a slow boat to China" - Why not relax on a slow Yangtze River ship on the beautiful Yangtze River. Yangtzeriver.org is a great team that specialized in operate Cruise Ships and all around China Tours for over 50 years, dedicate to provide comparable service and best possible cruise ship price, and our fully trained travel experts are confident to help our customers make a hassle-free tour to China. If you need help in getting to the Yangtze, or traveling further on, just contact us.
Recommended Cruise Ships 2015
Popular Yangtze Cruise Fleet Operators
2015 Top China Tours with Yangtze Cruise
Yangtzeriver.org is professionalize in providing Yangtze cruise ships booking. Furthermore, we are specialize in organize China Tours combine with a Yangtze cruise which will suite your interests.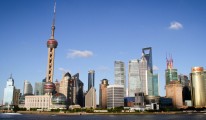 Highlights: Feel the charming modern mega city of Shanghai, take a cruise down to one of the China's largest river-Yangtze River, and get up close to the live fossil- Giant Panda in Chongqing.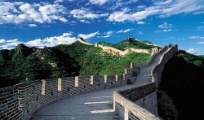 Highlights: Feast by the world's great wonders of great wall, cruising down to the Yangtze River to enjoy the magnificent nature beauty; the lovely pandas in Chongqing Zoo are not to miss.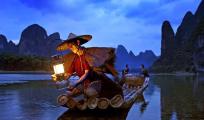 Highlights: Combine the two renowned cruises in China, Yangtze River and Li River cruise, along with the vivid local culture and life customs.