Yangtze River Cruise
There is an old saying - "On a slow boat to China" - Why not relax on a slow Yangtze River boat on the beautiful Yangtze River. We have been booking Yangtze River cruises many years, and we know the area, the Yangtze River Boats and the people who operate them. We can help you to book your Yangtze river cruise, or combine it with a longer China tour - we offer tailor-made or tours packages to almost all of China. If you need help in getting to the Yangtze, or traveling further on, just ask us. Now we offer Pay Now Online facility to avoid price rises. Read more about China's amazing Yangtze River here.
Most Recommended Cruise Ships
Popular Yangtze Cruise Fleet Operators

Victoria Cruises

President Cruise

Century Cruises

Yangtze Gold Cruises

CCOTC Cruises

Orient Royal Cruise
Our Top China Tours with Yangtze Cruise
Yangtzeriver.org is professionalize in providing Yangtze cruise ships booking. Furthermore, we are specialize in organize China Tours combine with a Yangtze cruise which will suite your interests.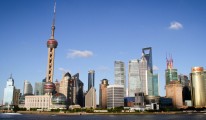 Highlights: Feel the charming modern mega city of Shanghai, take a cruise down to one of the China's largest river-Yangtze River, and get up close to the live fossil- Giant Panda in Chongqing.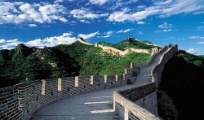 Highlights: Feast by the world's great wonders of great wall, cruising down to the Yangtze River to enjoy the magnificent nature beauty; the lovely pandas in Chongqing Zoo are not to miss.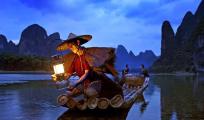 Highlights: Combine the two renowned cruises in China, Yangtze River and Li River cruise, along with the vivid local culture and life customs.
What is Yangtze Cruise
The Yangtze is the third largest river on the world map, and while sailing through its gushing waters you can experience and acknowledge how China has evolved over the years and transformed itself from a cultural melting pot of yesteryears to the technological giant that it is today.Read More >
Yangtze River Cruise
(Chongqing Yichang): 204km (127mi)
Shanghai to Chongqing: 1949km (1211mi)
Beijing to Chongqing: 1944km (1207mi)
Guangzhou to Chongqing: 1700km (1056mi)
Yangtze Cruise Travel Guide