Victoria Sophia
Customer's reviews:

4.54

out of 5 (

73

)

65

Customers have booked it in 2014.
Cruise Itinerary:
Chongqing

Shanghai
Chongqing

Yichang
Overview: Launched 1994 and refitted in 2010, Victoria Sophia receives very good feedback from passengers. The Victoria Sophia features professional, multi-lingual, western cruise directors and well-trained local staff. It facilities include conference rooms, space for cocktail parties, gym, sauna, beauty salon, children's playroom, sun deck, Chinese and western dining rooms and bars. Rooms are not internet equipped but the ship has internet cafes which can be used for a fee (sailing between Chongqing and Shanghai cost RMB 300/per person for whole cruise).
Why Choose:
Only ship sailing between Chongqing and Shanghai

–- The only ship sailing to Shanghai, Nanjing, Huangshan, Wuhan, Yichang, Three Gorges Dam, Three Gorges, Fengdu and Chongqing.

VIP Services

- Passengers in suites and Superior Cabins on Executive Deck will receive these VIP service: complimentary internet and WiFi in designated public area, complimentary Happy Hour before dinner with wine and beer in Executive Lounge and reserved window seating in the main dining room.
Each cabin has a private balcony to allow intimate, private viewing of the scenery at the Three Gorges.
Downstream: Chongqing > Shanghai (7 days)
Upstream: Shanghai > Chongqing (9 days)
| | |
| --- | --- |
| Day 1 | Board the ship before 9:30am and depart Chongqing at 10am. Shore excursion to Fengdu Ghost City. (Accommodation is not available before 5:30am.) |
| Day 2 | Shore excursion to the Lesser Three Gorges. |
| Day 3 | Shore excursion to the Three Gorges Dam Site. |
| Day 4 | Shore excursion at Wuhan, visiting the Hubei Provincial Museum (12:00 noon to 3:00 pm). |
| Day 5 | Shore excursion to Huangshan(the Yellow Mountains Scenic Area) or Jiu Hua Mountain. |
| Day 6 | Full day tour of Nanjing, including the Sun Yat-sen Mausoleum and a Qing Dynasty-style Bazaar surrounding a Confucian Temple. 9:00 pm. Leave Nanjing for Shanghai. |
| Day 7 | Disembark at Wusongkou Wharf, Shanghai at 8:00am. |
Facilities & Services
Service Desk with Safety Deposit | Gym | Sauna | Massage | Beauty Salon | Sun Deck | Observation Decks - outside | Water | Business Center: Internet, Fax, Coping, Printing, International Telecom | Shops | Conference Hall | Meeting Rooms | Multipurpose Rooms | Games Room | Smoking Room | Library | Dancing / Disco | Dining Rooms –Chinese and western | Banquet Hall | Bar / Cafe | Television | Balcony Cabin | Elevators | Wheelchair
Cabin & Deckplan Info
Cabin Info
Room Type
Number of Cabin
Area(㎡)
Bathroom
Bed Size(m)
Balcony(㎡)
Shangri-La Suites
2
57.8
bathtub & shower
2.0m*1.8
9
Deluxe Suites
2
42.53
bathtub & shower
2.0m*1.8
5.2
Executive suite
7
27.34
bathtub & shower
2.0m*1.0
3.5
Superior Cabins
93
19.6
bathtub & shower
2.0m*1.0
2.5
Deckplan Info
Shangri-La Suites
Deluxe Suites
Executive suite
Superior Cabin
Price Details
Choose your favourite itineraray, type of cruise cabin room and sailing date or select

for instant confirmed bookings in real time.
Price Inclusions:
A. Entrance fees:The land excursions listed in the itinerary.
B. Meals: The daily meals on the ship.
C. Room: Overnight accommodation for morning departure (except Victoria sailing from Chongqing to Shanghai). A berth in the cabin as specified in the itinerary.
D. Luggage Transfers: Between ship and passenger terminal.
E. Service Charge & Government Taxes.
Price Exclusions:
A. Transfers: From airport to passenger terminal in Chongqing/Yichang/Wuhan.
B. Personal Expenses: Expenses of a purely personal nature such as laundry, drinks, fax, telephone call, optional activities, sightseeing or meals which are not included in the itinerary.
C. Single Room Supplement.
D. Gratuities, Tips to guides.
Other Ships of This Company
Recommended Ships at Same Rate
Our Travel Consultants
Need Help? Contact our travel consultants and get more discount and details of Yangtze cruise ships.
Cruise Facts
| | |
| --- | --- |
| Star Rating: | 5 |
| Maiden Voyage: | 1994 |
| Last Renovated: | 2004 |
| Last Renovated: | 2010 |
| Accommodates: | 208 |
| Length in m (ft): | 89.4 (293) |
| Width in m (ft): | 16.4 (54) |
We chose Victoria Sophia because it's one of the very few cruise ships that go all the way to Shanghai. We want to disembark there. The trip was quite long, almost a week, but we didn't really mind because we're having such a fabulous time. Almost everything about it was superb from the food to the room that we were in... More
Mike, 7/25/2013
For someone who's tech savvy, it made me feel bad that there wasn't any Internet in my room, but there's one in the business center. Since I was staying in the suite, I got to use it for free. I was also invited in the Executive Lounge for some cocktails. It felt like I was such a big guy in the cruise ship...More
Sabika,7/17/2013
Service and Amenities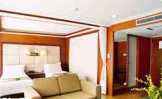 Deluxe Cabins
All cabins of Victoria Sophia have television with HBO and CNN, a private bathroom with a shower and bathtub, and a private balcony.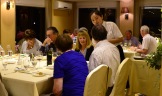 Variety of Delicacy
Sumptuous western and Chinese buffets are offered at breakfast, lunch and dinner. An elegant Captain's Farewell Banquet is served on the final night of the cruise.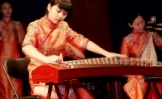 Onboard Activities
Every day on broad has a setting program of Chinese culture lecture, Taichi Learning, and the fashion show, cabaret show and happy hour at night.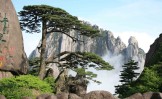 Shore Excursions
Hop-off and take a land tour to the popular hotspots along Yangtze to Fengdu, Nanjing, Wuhan and Yellow Mountain. Which will leave you a strong inspects of Chinese culture.