About Yangtze River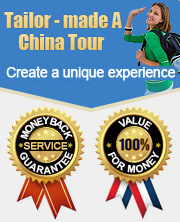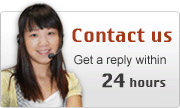 =======
About Us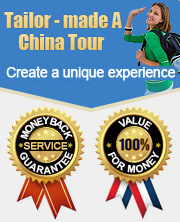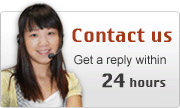 >>>>>>> 1.13
<<<<<<< why-us.asp
Why Travel with Yangtze River Travel?
When you think about China, you may picture yourself drinking a cup of Chinese tea or sitting at a traditional restaurant munching on a deliciously healthy meal or admiring beautiful flowers etc. But, China is much more than that. It's a country enriched with culture and history depicting its nature through the people residing in different cities. One such city is Yichang, located in the west of the Hubei Province in China.
Being the second most populated city in Central China after Wuhan, Yichang spreads over an area of nearly 21,100 square kilometers. This prefecture-level city consists of five districts, three cities and five counties. Yichang is located in an area that's situated 30 kilometers below The Three Gorges dam on the Yangtze River.
Why Us

Why Travel with Yangtze River Travel?

Do you use local guides in Yangtze River?

Yes, we do use local guides in Yangtze River.The service you will receive in Yangtze River is provided by our local Chongqing/Yichang/Shanghai agents and experienced Chongqing/Yichang/Shanghai guides. Our tour guides are college graduates who majored in foreign languages and have passed the tough national examination to be licensed tour guides. They are experienced local experts, and will provide you with the flexibility you want to get the most out of your trip.
Local experts:
The guides are local experts. They are familiar with all the attractions, hotels, restaurants, night activities as well as the little details that often provide the WOW factor in any tour.
They know the city well, not only it's long history and culture in Beijing, but also its people and customs.
Professional:
The guides and drivers are trained professionals and will do all in their power to ensure a great experience.
They will help you to check into the hotel, arrange all the transports for your tour as well as assist with shopping and night activities.
They are always available to help with any issues during your stay.
Emergency:
The local agents and local guides in Chongqing/Yichang/Shanghai will be 24 hours available to handle any emergency.
Your travel advisor is always just at the end of the phone to ensure that our customers have a worry-free Chongqing, Yichang and Shanghai with Yangtze River tour.
>>>>>>> 1.13

Do you use local guides in Yangtze River?

Yes, we do use local guides in Yangtze River.The service you will receive in Yangtze River is provided by our local Chongqing/Yichang/Shanghai agents and experienced Chongqing/Yichang/Shanghai guides. Our tour guides are college graduates who majored in foreign languages and have passed the tough national examination to be licensed tour guides. They are experienced local experts, and will provide you with the flexibility you want to get the most out of your trip.

Local experts

The guides are local experts. They are familiar with all the attractions, hotels, restaurants, night activities as well as the little details that often provide the WOW factor in any tour.

They know the city well, not only it's long history and culture in Beijing, but also its people and customs.

Professional

The guides and drivers are trained professionals and will do all in their power to ensure a great experience.

They will help you to check into the hotel, arrange all the transports for your tour as well as assist with shopping and night activities.

They are always available to help with any issues during your stay.

Emergency

The local agents and local guides in Chongqing/Yichang/Shanghai will be 24 hours available to handle any emergency.

Your travel advisor is always just at the end of the phone to ensure that our customers have a worry-free Chongqing, Yichang and Shanghai with Yangtze River tour.

Why should I use a travel agency when I come to China?

China is different. It is vast and intricate, it is undergoing rapid change, and we do things differently here.

Clear communication is a major challenge, and even sophisticated travelers run into difficulties that need local assistance to resolve them. Your guide book may be useful in other foreign countries, but it's of only limited help in China. Local rules or practice may seem odd or unfamiliar -it helps to have an experienced agent make sure that your bookings are right.

Price and star-ratings are not always a reliable guide to quality.

So it makes sense to get help from a reliable agency that knows the ropes and can do the hard bits for you, see that your arrangements work well and avoid nasty surprises. Client feedback hotels, guides, tours and facilities is also the most reliable guide to quality and value.

The written and spoken language is a major hurdle and English-speaking visitors are not a majority. Information in English is not always easy to find, so making your own arrangements can be very difficult. The younger people (under 30) in the larger cities are more likely to speak some English, but away from the major cities, and the further west you go, the less it is spoken or understood. But there is so much here that people want to see, and travel advisors can arrange the right tours for you, with the right tour guides.

Above all, a travel agency has the knowledge and experience to make your trip happen, the way you want it to.

Why Travel with Yangtze River Travel? ^ Top ^

Finding a travel agent that you can trust is not always easy. We have been in business since early 1998, and are associated with CITS Guilin, who have been in business since 1959.

We are big enough to meet all your needs and small enough to care.

We offer value for money to our clients and responsibility to our suppliers.

We have provided thousands of customers with an unforgettable China experience, many of whom have chosen to return to us more than once. We are also registered members of major travel industry associations such as USTOA, PATA, IATA, CATS.

We provide a China travel information center, a consulting center, and an online reservation center specializing in providing very personalized travel services. We will do our utmost to design fully-tailored tours for singles, couples, families and groups. Our goal is to deliver Usability (web site), Reliability (company), Flexibility (itinerary) and Unbeatable Price.

We are proud of the depth of information we can provide about China through our website. This is constantly being updated, and is designed to help you to get the most from your trip to China.

Special features of our services: ^ Top ^

Reliability

We are not a virtual business, we are a bricks-and-mortar company with a history of over 46 years and 400 employees
We employ experienced tour professionals and modern facilities
We have current been membership of USTOA, PATA, IATA, CATS, etc

Flexibility

We offer comprehensive travel information and tailor-made tour packages to meet differing needs from first class to affordable economy class;

We provide a understanding cancellation policy which is unmatched;

We are dedicated to working with our customers to modify the itinerary until it's exactly what you want;

Unbeatable Price

We have built a strong network with the best travel-related providers within China so that we can offer you the most competitive prices and best value available;

We have an excellent sales team and well-trained tour guides and they assure the lowest cost under excellent management;

We are on your side in wanting "Better value for your money";

Accessibility

We have created Chinahighlights.com so that you can access our services and all other travel-related information at any time anywhere;

We aim to present you with an easy-to-understand, easy-to-navigate, and always fresh web content;

We can be reached via the web form, email, fax, or telephone.

Flexibility

Must See Sights

Another reason why the Three Gorges Dam was constructed was to generate electricity. There are several generators within the dam which use the potential energy stored in the water, to generate electricity. This is sold to many provinces around China, including Shanghai. The ability to generate and sell power in this way will mean that the dam will eventually pay for itself and start making profits.

The electricity is generated without the need for fossil fuels. This means that it is green, renewable energy which does not pollute the environment. It has helped China to reduce its Carbon Dioxide emissions and also continue providing its thirst for electricity.

<<<<<<< why-us.asp =======

>>>>>>> 1.13