Victoria Jenna
Customer's reviews:

4.72

out of 5 (

120

)

63

Customers have booked it in 2014.
Cruise Itinerary:
Chongqing

Yichang
Overview: Launched in 2009, Victoria Jenna is one of the largest, most technologically advanced ships on the Yangtze River. The 10,000-ton, 418-passenger vessel is almost 440 feet long, spans six decks and is roughly 50 percent larger than other Victoria cruise ships.
Why Choose:
Fabulous onboard activities

–- Tai Chi lessons, calligraphy demonstrations, Mandarin language classes and Mahjong.

Most luxurious and popular ship in Victoria cruise fleet

VIP Services

- Paffssengers in suites and Superior Cabins on Executive Deck will receive these VIP service: complimentary internet and WiFi in designated public area, complimentary Happy Hour before dinner with wine and beer in Executive Lounge and reserved window seating in the main dining room.
Each cabin has a private balcony to allow intimate, private viewing of the scenery at the Three Gorges.
Victoria Jenna is equipped with two dining rooms (a main dining room and an a la carte restaurant) catering to different dining preferences, four elevators, a fitness room, lecture room, library/reading room, the Yangtze Club (night club with theatre-style seating), cocktail lounge, beauty parlor and mini-spa, gift shop, observation deck, business center, internet access, health clinic and an atrium lobby. All 208 cabins have televisions with HBO and CNN broadcasts, private bathroom with shower and bathtub. Rooms are not internet equipped and the ship has internet cafes which can be used for a fee (RMB 150/per person for whole cruise).
Downstream: Chongqing > Yichang (4 days)
Upstream: Yichang > Chongqing (5 days)

| | |
| --- | --- |
| Day 1 | Board the ship from 5:00pm to 7:00pm and departs Chongqing at 9:00pm.(Dinner is not included) |
| Day 2 | Learning traditional Chinese Taiji boxing. shore excursion to Fengdu Ghost City.You have the option of visiting White Emperor City(RMB260 per person). Captain Welcome Dinner. Victoria costume show. |
| Day 3 | Learning traditional Chinese Taiji boxing. Sailing through the Qutang Gorge. Shore excursion to Shennong Stream(8:00am-1:00pm). Sailing through Xiling Gorge. Farewell Buffet. |
| Day 4 | Shore excursion to The Three Gorges Dam Site. Arrive in Yichang at 1:30pm. |
Facilities & Services
Service Desk with Safety Deposit | Gym | Sauna | Massage | Beauty Salon | Sun Deck | Observation Decks - outside | Water | Business Center: Internet, Fax, Coping, Printing, International Telecom | Shops | Conference Hall | Meeting Rooms | Multipurpose Rooms | Games Room | Smoking Room | Library | Dancing / Disco | Dining Rooms –Chinese and western | Banquet Hall | Bar / Cafe | Television | Balcony Cabin | Elevators | Wheelchair
Cabin & Deckplan Info
Cabin Info
Room Type
Number of Cabin
Area(㎡)
Bathroom
Bed Size(m)
Balcony(㎡)
Shangri-La Suites
2
54.6
bathtub & shower
2.0m*1.8
9
Deluxe Suites
3
39.78
bathtub & shower
2.0m*1.8
5.2
Executive suite
35
30.98
bathtub & shower
2.0m*0.9
3.5
Superior Cabins
149
20.87
bathtub & shower
2.0m*0.9
2.5
Deckplan Info
Shangri-La Suites
Deluxe Suites
Executive suite
Superior Cabin
Price Details
Choose your favourite itineraray, type of cruise cabin room and sailing date or select

for instant confirmed bookings in real time.
Price Inclusions:
A. Entrance fees:The land excursions listed in the itinerary.
B. Meals: The daily meals on the ship.
C. Room: Overnight accommodation for morning departure (except Victoria sailing from Chongqing to Shanghai). A berth in the cabin as specified in the itinerary.
D. Luggage Transfers: Between ship and passenger terminal.
E. Service Charge & Government Taxes.
Price Exclusions:
A. Transfers: From airport to passenger terminal in Chongqing/Yichang/Wuhan.
B. Personal Expenses: Expenses of a purely personal nature such as laundry, drinks, fax, telephone call, optional activities, sightseeing or meals which are not included in the itinerary.
C. Single Room Supplement.
D. Gratuities, Tips to guides.
Other Ships of This Company
Recommended Ships at Same Rate
Our Travel Consultants
Need Help? Contact our travel consultants and get more discount and details of Yangtze cruise ships.
Cruise Facts
| | |
| --- | --- |
| Year Built: | 2009 |
| Length: | 133.8m |
| Width: | 18.8m |
| Gross Tonnage: | 8000T |
| Draft: | 2.6m |
| Speed: | 26km/h |
| Passenger Decks: | 5 |
| Crew: | 179 |
| Total Passengers: | 418 |
The Victoria Jenna was a cruise ship to behold. It's one of the biggest we've ever seen in our lives. Boarding it is like being aboard the Titanic. Despite the presence of too many people, it doesn't feel so crammed to me... More
Chapelle, 7/10/2013
One of the things I like about Victoria Jenna is the food. Yum! The Chinese food is to die for, considering I'm not really a huge fan of Chinese or even Asian dishes. They also have another room that serves other kinds of food...More
Joey Smith,7/6/2013
Service and Amenities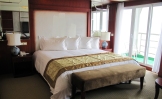 Deluxe Cabins
All cabins of Victoria Jenna have television with HBO and CNN, a private bathroom with a shower and bathtub, and a private balcony.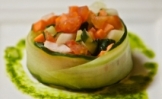 Variety of Delicacy
Sumptuous western and Chinese buffets are offered at breakfast, lunch and dinner. An elegant Captain's Farewell Banquet is served on the final night of the cruise.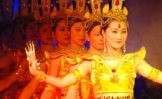 Onboard Activities
Every day on broad has a setting program of Chinese culture lecture, Taichi Learning, and the fashion show, cabaret show and happy hour at night.