Top Five Yangtze Cruise Ships
The top 5 Yangtze River cruise ships are voted by 8,000 of our customers that what we thoughtfully selected, range from the super luxury ships to the best value for money ships. Slowing on the Yangtze, the spectacular gorges, abundant historic and cultural heritage along the way will amaze you to the full. Have a wonderful vocation start from your yangtze cruise tour!
NO.1
Why Choose This Ship

price from $399
Click here and choose any other ship's box at your wish to compare.
Yangtze Cruise Planner
On Board Activities
Ask a Question?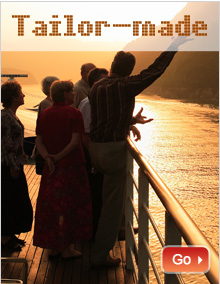 Copyright ® 2009 Yangtzeriver.org. All Rights Reserved.