About President Cruises
President Cruise fleets is our best seller! Established by Wuhan Yangtze Cruise Co., Ltd. The classical sailing routes are between Chongqing and Yichang. The president cruise ships include 3 five star cruise ships: President 6, President 7(newly launched) and President 8(newly launched), and 1 four star cruise ship: president 1, all ships are complementary with advanced facilities and excellent service.
Why Choose President Cruises
Lowest prices guarantee! - 2013 newly launched ship -President 7 and President 8, the most luxury ship on Yangtze from only $399, and save up to $80 per person on our competitors, and the VIP treatment with fruit basket and welcome card on board only for our customers.
Family-friendly on President 7 & 8 - 100 of which can be upgraded into triple rooms for families.
Fun activities - Captain's welcome cocktail partymorning, Tai Chi exercise, Chinese Tea Culture experience, Chinese calligraphy and painting learning.
Stable sailing schedule all year round.
Diversity of Chinese Delicacies - Buffet breakfast, set-menu Chinese lunch and dinner with characteristic flavorful dishes made by chefs who have received special training.
2016 President Cruise Fleets
Ship Name
Year of built
Refurbished
Decks
Capacity
Number of
Cabins
Cabin Size
Price from
Itinerary
President 7
2013
/
6
460
230
27-198 m²
$399
CQ=YC
President 8
2013
/
6
460
230
27-198 m²
$399
CQ=YC
Presient 6
2011
/
6
374
187
20-70 m²
$399
CQ=YC

Cruise Itinerary
Days
Itinerary
Meals
Day 1
Board the ship from 5:00 pm to 8:00 pm. The ship will depart Chongqing at 9:00 pm. Dinner is not included in the itinerary.
No Meals(suggest to have dinner before boarding)
Day 2

Shore excursion to Shibaozhai from 2pm-4pm,See a 9-storey pavilion built on the cliff face.

There is a optional tour to Fengdu Ghost City in the morning (RMB 280 per person).

Welcoming Banquet

Breafast, Lunch, Dinner
Day 3

The ship will pass through Qutang Gorge, Wu Gorge. Enjoy the beautiful scenery on the way.

Optionional visit to White Emperor City (RMB280 per person) will be arranged.

Shore excursions to Shennong Stream in the afternoon 3:30pm-6pm). Marvel at pure nature scenery and traditional local culture.

There are performances at night.

Breafast, Lunch, Dinner
Day 4

Shore excursions to the Three Gorges Dam in the morning from 8:30am to 10:30am. Visit the world's largest dam.

The ship arrives in Yichang at 1pm.

Breafast
Onboard Activities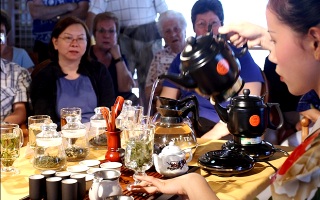 Culture Lecture
President cruise ships offer lectures on Chinese history and culture which add insight and depth to the cruise experience. Topics include the evolution of the dam project and its importance to China, Chinese History, Chinese Cultures, Chinese Medicine, Chinese Traditional Calligraphy and Paintings, and lessons on how to speak Chinese, and how to make dumplings.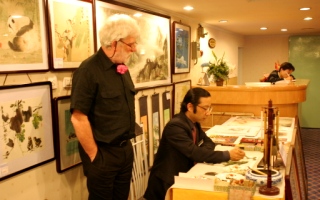 Chinese Calligraphy and Painting Class
Chinese Painting and calligraphy is an art dating back to the earliest days of Chinese history, and is still widely practiced throughout China to this day. The teacher will demonstrate the brush way of paint and write, those interested are able to join try their skill.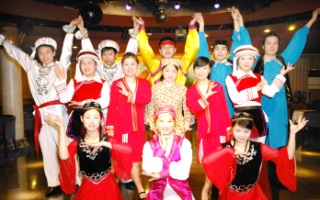 Fantastic Crew's Shows
Every evening, passengers can enjoy the performance put on by our crew. Singing, dancing, music! The cabaret show is also an opportunity for passengers to display any special talents they may have, whether it be shaking a leg, or curling the tongue...anything! This is a wonderful opportunity to unwind and enjoy the experience while cruising on the Yangtze with Presidential Cruises.
How to Plan a President Cruise
President Cruises are our best-seller and attract many foreign visitors. They cater for all budgets.

Highlights

All President Cruise ships are refitted during every winter to ensure they are maintained at the highest standard;
High reputation with passengers;
President Cruise is the most competitive fleet compared to other cruise ships of the same star standard;
Two newly launched ships in 2013 offering low prices only from $399—President 7 and President 8;
We guarantee that we provide the lowest price available on the internet for all President Cruise ships;

The most economical President Cruise ships—President 7 and President 8

Launched in 2013, making them newest President cruise ships;
These sister ships are the biggest cruise ships on the Yangtze with a capacity of up to 580 passengers;
There are a total 230 cabins and suites on each ship. 100 cabins can be upgraded 3-people families by adding a sofa bed;
With about 200 staff on each ship ensure quality and special service;
Every cabin has private balcony and bathroom with separated wet and dry areas;
These 2 ships are the most economical way of taking a 5 star Yangtze cruise at $439 in the low season and $499 during the peak season. They provide a good choice for families and passengers wishing 5-star cruise ship at a great price;
Pay extra RMB 150-RMB 450 for an upgrade to higher deck;