Along Yangtze Travel Guide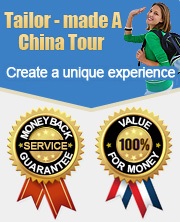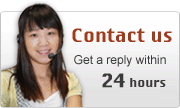 Top Things to do in Yichang
When you think about China, you may picture yourself drinking a cup of Chinese tea or sitting at a traditional restaurant munching on a deliciously healthy meal or admiring beautiful flowers etc. But, China is much more than that. It's a country enriched with culture and history depicting its nature through the people residing in different cities. One such city is Yichang, located in the west of the Hubei Province in China.
Being the second most populated city in Central China after Wuhan, Yichang spreads over an area of nearly 21,100 square kilometers. This prefecture-level city consists of five districts, three cities and five counties. Yichang is located in an area that's situated 30 kilometers below The Three Gorges dam on the Yangtze River.
Must See Sights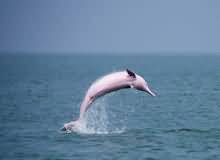 Chinese Sturgeon Museum
Yichang is a city that's blessed with natural resources and remarkable beauty. You can easily enjoy your holidays and relax whilst your kids learn about Yichang's historical relics along with modern architecture and water conservancy projects. The city provides a fusion of culture and technology and there are more than few places you could visit whilst holidaying in China.
Three Traveler's Cave
Overlooking the Xialiao Stream, the Three Traveler's Cave is located on the northwest side of Yichang city. At a length of thirty meters, the cave is carved on the inside with drawings and poems by people who visited it in ancient times. The Three Traveler's Cave is still visited by thousands of admirers each and every year to have a look at the cave that's been there since the Tang Dynasty.
You can enjoy a panoramic view of this cave every day from 8:00 am to 5:00 pm. Vire more details

Three Gorges Dam
Considered to be the largest hydroelectric dam in the entire world, the Three Gorges Dam took seventeen years to build and was completed in 2009. Situated on a level of 262.48 meters above the sea, the dam provides a perfect opportunity for viewing the entire area all at once. Along with the cliffs and gorges, you could also enjoy an invigorating view of the many lawns, waterfalls, fountains and streams turning the travel zone into a wonderland of some sort. Visiting hours are fixed between 9:00 am and 5:00 pm.View more details

Chinese Sturgeon Museum
Known commonly as the "living fossil", the Chinese Sturgeon has inhabited earth for more than 140 million years now. This endangered species is protected by the government of China along with several others in the Chinese Sturgeon Museum. Existing from the time of the dinosaurs, the sturgeon can weigh greater than 100 lbs when fully matured. With a length of 4 meters, it is considered to be the largest animal living in the Yangtze River. The museum is located on an islet in Xiaoxita in Yichang city. The museum can be visited from 7:00 am to 6:30 pm from May to October and 8:00 am to 5:30 pm on normal days. More details please click here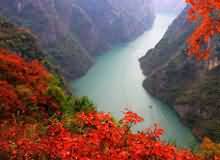 Xiling Gorge in Winter
Xiling Gorge
Starting from the Guandu port in Badong County and stretching its way to the Nanjin Pass, Xiling Gorge covers an area of 126 kilometers. The gorge is named Xiling after the leaning Xiling Mountain of Yichang city. Credited as the longest gorge among the Three Gorges, Xiling flows through a total of three cities i.e. Zigui, Badong and Yichang.
Other attractions in Yichang city that you can't miss enjoying are the Gezhouba Dam, former residence of Wang Zhaojun, Chexi Folk Scenic Area, Qingjiang and the Shennongjia Scenic Area plus many more.
What and Where to Eat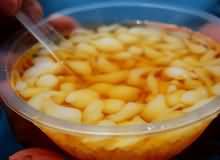 Local Snacks
People of Yichang love consuming seafood along with snacks that are enriched with ethnic flavors. The food in Yichang is mainly comprised of sturdy local characteristics like being salty, juicy, spicy and fresh.
Three Gorges Pearl Soup
This dish is formed in the shape of the Xiling Gorge view depicting its splendor and beauty. It comprises of steamed eggs that resemble the heaving mountains of Xiling Gorge along with three floating fish balls in three different colors. Due to its tenderness and freshness, this soup is considered to be one of the most famous foods consumed in the Hubei Province.
Shelled Shrimp
tuffed with mushroom, you can enjoy fresh shelled shrimp that is produced in Huyatan and Nanjin Pass with the mushroom coming in from the Xingshan area of Yichang. The shrimp and mushroom are stirred together with various spices and vegetables and then steamed for attaining the perfect taste. The dish is vastly popular among both the locals and visiting tourists.
Other famous dishes include the Fried Turnip Dumpling, Dingding cake and cold shrimp etc. You can also visit one of the several food streets situated in Yichang for a nice and tasty meal. Among these are the Xiaomian Street in North Huancheng Road, Changjiang fish street, Xiaomian Street in Fusui Road and many more.
For Shopping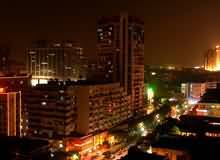 Yichang Shopping
The hills surrounding Yichang are covered with specialties like the kiwi fruit and citrus etc. When travelling to Yichang, don't forget to taste the unique flavor of the exquisite tea produced in the area. There are also several prominent wine products that you could try for a change of taste from regular wine.
The shopping malls in Yichang are mostly located in the International Trade Building in Xiling, along with the many Yiling Tea Wholesale Markets and the New Age Shopping Plaza situated on Jiefang Road. The local specialties for shoppers include the Bailizhou Sand Pear, Navel Orange, Yichang Citrus and Wufeng Tea etc.
While visiting Yichang, you'll have the experience of a lifetime with watching the locals live in harmony with nature and its wonders along with modern technology.