Privacy Policy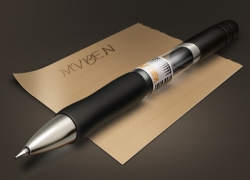 At Yangtzeriver.org, our mission is to provide you with a worry free trip in China. Personal information submitted to us via a web-form, mail, telephone, fax, e-mail or any other means, is only used to arrange your trip in China, and will never be sold, rented, shared or passed on to any unauthorized third-party.
We takesour responsibility to protect your security and confidentiality very seriously. We want your trust and respect!
The Terms and Conditions below form the basis of the contractual relations
portant that our clients understand and accept these Terms and Conditions as well as all web contents.
Customer Information
Once you make a purchase or request other information from Yangtzeriver, your name, shipping/mailing address, telephone number, email address and fax number are included in our customer file. This information is used to ensure a quick, efficient flow of products and services to you.
What data do we collect? What do we do with it?
Name and address
- To correspond with you by mail
- To purchase tickets for airlines, trains, bus service, boat tickets or entrance fees for attractions
Telephone- and Fax numbers
- To transmit forms or tickets or to contact you in an emergency
Passport and Visa data
- To obtain airline tickets and hotel bookings
- To apply for travel permits in certain regions in China (Tibet)
E-mail address
Email addresses may be used to communicate information of interest to you about Yangtzeriver. This includes Order Shipment/Tracking Information, Obsolete Part Bulletins, Service Change Information or other Yangtzeriver promotional emails. You may elect to opt out of any or all of these emails. Emails may be sent by Yangtzeriver or an authorized agent working for Yangtzeriver. All authorized agents operate with a confidentiality agreement. Information sent in this manner will always include "opt out" options. Email addresses are never rented, sold or traded to third parties.

- To correspond with you (Send proposals, itineraries, etc)
- To inform you about new services/tours from China Highlights Travel
All other personal information
- To design a fabulous trip to your best interests
Credit card information
- To pay for your travel services
Choice and Opt-Out
If you no longer wish to receive the Company's promotional communications, you may "opt-out" of receiving them by following the instructions included in each communication or by yangtze@chinahighlights.com