Meet The Team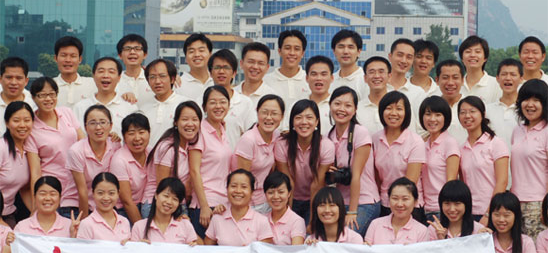 Team of Yangtze River.org
The team of China Travel is a young, professional and passionate group. Being the most valuable treasure of CT, they are ideal, united and innovative people. We are proud of this team and are ready to create a better future. You are also welcome to join our online team to work with us. As for ways to join our online team,
Team of Yangtzeriver.org
Vicky Wen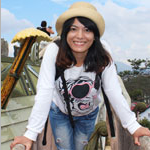 Vicky Wen - Manager
Hello, my name is Vicky Wen. I have devoted myself to the tourism industry for 5 years. Because of my job, I became love travelling and then love my job more. My travel experience including Xi'an –The discovery place of the Terracotta Warriors and Horses, Dengfeng - The birthplace of Shaolin Kung fu, Yangtze river cruise, Holy Tibet and Mountain Everest, hiking along Tiger
Leon Long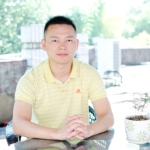 Leon Long - Travel Advisor
Travel, in the younger sort, is a part of education, in the elder ,a part of experience ." wrote Francis Bacon. Come and experience China with China Highlights Travel We have exciting ancient cities, enchanting scenery, exotic foods and friendly people. Visit Leon's Blog
Vanessa Zheng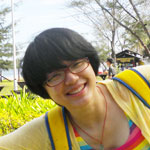 Vanessa Zheng - Travel Advisor
Hello, my name is Vanessa. I am a travel advisor at China Travel. I worked as a travel advisor for 5 years and helped more than 1300 international tourists to book their trip to China. It is my pleasure to assist you all in planning your trip to China, including Yangtze River~~Visit Vanessa's Blog
Sammi Dai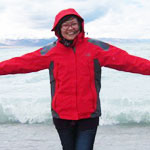 Sammi Dai - Travel Advisor
Hi, this is Sammi from China Travel. I had been working as a travel advisor for over 3 years now. During this period, I had traveled a lot in China. It is really a pleasure to give out suggestions to my clients and help to make their trip to China a better experience. It is not easy to plan an oversea tour by yourself, my job is to make your tour in China easier in all ways. We can help you with tailor made private tour package, days tours, group tours or even for the hotel, tickets booking only service. Please feel free to contact me for any travel advices. Visit Sammi's Blog
Vivan Cen
Vivi Chen -Travel Advisor
Hi, I am Vivi from China Travel. It is lucky that I can work in this energetic team. China has abundant and enchanting travel resource. I'm willing to help people from all over the world to explore and tour great China. We are waiting for you in China! Visit Vivi's Blog
Vivan Cen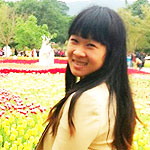 Vivan Cen - Webmaster
Hello, everyone! My name is Vivian. I'm the web host of Yangtzeriver.org. I worked for China Travel's team as English tour guide before moving into the office and I am now in charge of its two sub-sites. I put all my experience as tour guide into designing tour products. I trust that you find exactly what you are looking for in our website but welcome your suggestions.
Baihuanan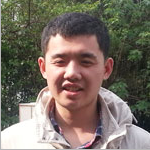 Baihuanan - Website Deviser
Hi, everyone, welcome to China Travel. I am Bai Huanan. I live in Guilin. It is a beautiful city in China. I am working as an IT engineer in China Travel. We are a young team full with energy and creativity.
Mike He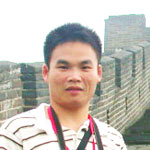 Mike He - Marketing Manager
Hello everybody, I am Mike from ChinaTravel.com. I like China and traveling so I join the China travel team. It's a great website for tourists who plan their China trips. I am happy to work for this site. Don't hesitate to us know when there is a mistake on the website.
David Deng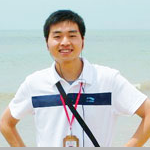 David Deng - Webmaster
Hi, I'm David Deng, I come from Xishuangbanna, Yunnan Province. I'm the webmaster of Chinatravel.com. It's my great joy that we can help you to arrange you China trip. I hope that our website can provide you the best service and excellent user experience.
Peggie Lv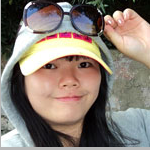 Peggie Lv - Product Manager
Why do people travel? As a traveler myself, I'd say people travel to experience something different. As for my job, it has become my joy to introduce people to wonderful destinations. I am Peggie Lv, I design the tour, I detail the itinerary, but it's our clients who make a difference out of it.
Fabio Wang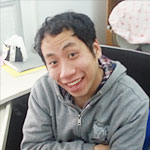 Fabio Wang - Marketing Manager
Hello, I am Fabio. I am now working as a Search Engine Optimizer for China Travel Dot Com. I believe our website is a good place to read travel information about China. My mission is to let these information rank high on search engines. If you want to explore deeply in China, we can help you!
Wendy Song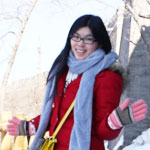 Wendy Song - Website Editor
I'm Wendy Song. I enjoy making friends and communicating with people. Being with people and helping them always make me very happy. China Travel offers me an opportunity to know more different people worldwide and help travel enthusiasts fulfill their travel dream. Actually I take my work as my life career as it's great to become part of people's realization of dreams.
Meimei Li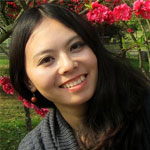 Meimei Li - Website Editor
Hi, I am Meimei, a web editor of China Travel. I love traveling and exploring new things in my own life. Guilin is not my hometown, however, I love the city because of its outstanding scenery. I believe when you travel in China, you will gain new experiences and also fall in love with wonderful landscapes in China. So if you want to travel in China, we can guide you to the places you want. And we are always here to help you to travel in China.
Zhaopeng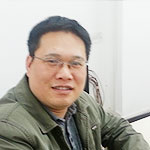 Zhaopeng - Website Deviser
My name is Zhao Peng. I am the tech person for China Travel Dot Com. Should you have any ideas about the design or function of the website, please contact me by filling our contact form. I hope you are happy with our website content. Appreciate your time.