You are now at:
Home
>> Nanjing Restaurants
Nanjing Restaurants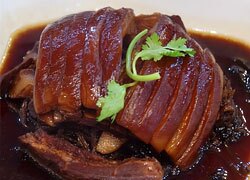 Traditional Nanjing food is referred to as the Jiang Su cuisine which is notable for the emphasis it places on the original food flavor and care selection of raw ingredients. Traditionally, dishes in Nanjing are brightly colored and only a moderated seasoning amount is used. However, a significant amount of cooking oil is used during preparation.
Nanjing boasts of having a wide range of regional Chinese, local and foreign (mostly western) restaurants. Most of these restaurants offer reasonably priced dishes compared to restaurants in other areas such as nearby Shanghai. Yanshui Duck is the most famous local dish that has now become a national favorite for food. Nanjing restaurants are well distributed all over the area, especially in the shopping districts.
Xinjiekou is one of the most developed commercial districts in Nanjing and the liveliest part of the city. In fact, visiting Xinjiekou district gives you a more or less experience like being in Times Square, New York or Shinjuku, Tokyo. All Nanjing's major retail outlets, including restaurants are based in this area.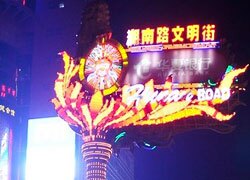 Hunan Road is yet another fast paced district in Nanjing and seen as \a lower version of Xinjiekou. It runs between Zhongshanbei Lu and Xuanwu Lake with big local and foreign restaurants well dotted on its sides. Shiziqiao is a small pedestrian along Human Road and it is lined with a wide variety of imaginable restaurants, including the well known MacDonald's and KFC. There are several cheap noodle and jiaozi places and a range of international restaurants offering western, Indian and Thai dishes.
The area around Confucius Temple is located on the southern parts of Nanjing and has numerous shopping and dining places. It features many tiny individual street restaurants offering cheap dishes. More restaurants are found in an underground mall and others along the streets leading to the temple. You will also find some small gold roofed tea houses along the canal where you can get a cup of tea.
Top 3 Local Restaurants in Nanjing:
The Great Nanjing Eatery
Located in Nanjing city, this classical restaurant serves traditional Huaiyang dishes in a beautiful historical themed environment. The Great Nanjing Eatery largely focuses its servings on river fish, fresh ingredients, lighter flavors and clear broths as well as salty and slightly sweet sauce. In addition to the authentic delicacies, visitors at the restaurants also get to experience the traditional costumes with waiters wearing their white mandarin jackets and servers wearing their local outfits.
The nightly pingtan eight- o'clock show is another highlight of this restaurant. The show involves ballad sing and storytelling, which is definitely worthy a catch.
Cuixiangge Restaurant 翠香阁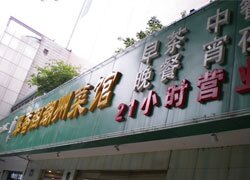 Cuixiangge restaurant specializes in serving authentic Cantonese and Chiuchow cuisines. At the restaurants, customers can expect to find more than 100 different types of midnight and dip sum snacks. Some of the most popular dishes served at the restaurant include changfen- glutinous steamed rice flour wrapper prepared with ground meat, vegetables and egg as well as xiajiao, a dish comprising of dumplings and a shrimp filling.
The restaurant is open for 21 hours on a daily basis opening early in the morning and closing deep in the night. They also accept all the major credit cards.
Location: Xuanwu Food district
Add.: No. 200, Zhongshan Rd
Telephone: 025- 8360 3108/ 8360 3038
Cuisine: chingfen and xiajiao
Shizilou Restaurant 狮子楼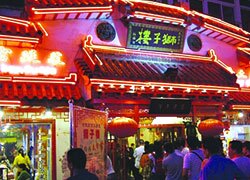 This restaurant is one of the times honored and the most treasured brand in Nanjing and boasts of having a history of more than 300 years now. It is built in a rather antique style comprising of painted rafters and carved beams. According to the locals, the restaurant's name, Shi Zi Lou, was actually inscribed by the revered and esteemed painter and poet, Zheng Banqio during the era of the Qing Dynasty.
Sitting on the midst of Yangtze River Delta garden, Shizilou restaurant should definitely be your highlight during your visit in Nanjing. You get to enjoy the burbling sound of the stream as you taste local authentic dishes and enjoy the traditional dough sculpture performance and Chinese music. All the major credit cards are also accepted at Shizilou restaurant.
Add.: No 29, Lion Bridge- Gulou District
Telephone: 025- 83607888
Cuisine: Local dishes
Transport: Near Xuanwumen Metro Station, Hunan Lu Food Street
Western Food Restaurants in Nanjing

Henry's Home 亨利之家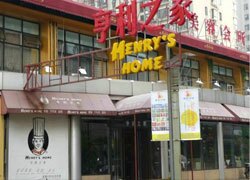 Henry's Home restaurant opened its doors in Nanjing in 1992. By then, it was perhaps the only restaurant offering western cuisine in Nanjing. The restaurant mainly served a patronage which largely comprised of foreign students. Today, even with the increased alternatives for restaurants serving western foods in Nanjing, Henry's Home still continues to flourish with more and more expat diners visiting the restaurant each day.
Recently, Henry's Home was re-launched and now serves its customers an overhauled menu which includes a 100 percent thoroughly tasty organic salad, mouth watering fajitas, steaks and ribs. Presently, the restaurant is not only an expat favorite but even native Chinese as well.
Add: 220- 1 Jiangdong Bei Lu
Chinese address: 江东北路220-1号
Cuisine: western
Telephone: 86654099
Open: 10AM- 12 AM
Directions: next to New City Mall
Rendezvous Bistro Restaurant
This restaurant serves both American and French cuisines. They boast of having a very good menu and well prepared food. Some of their dishes such as big pork chop are just awesome. The restaurant is built in a European/ French style. Their Elk tartare is quite interesting and a must try. However, the restaurant is a located in a very noisy and cramped place. On Sunday nights, it is always full to capacity with mainly locals.
Rendezvous Bistro restaurant definitely has something for everyone and their food is averagely priced. It is a place where you can expect outstanding food, attentive service, extensive wine list and great vibe and it is definitely a place of great experience. It is conveniently located in downtown area and features Greek salad, lasagna and tacos as well.
Add: No. 59- 1 Guanjia Ziao, Nanjing
Telephone: 4721657
Hours: 10AM- 2PM, 5PM – 10 PM
Type of cuisine: western
Price: Average
Swede and Kraut Restaurant
This restaurant is among the top rated Nanjing restaurants serving western dishes in a community like, cozy atmosphere.There, you can expect to find high quality pizza and pasta as well as the German styled meat dishes. They also bake their fresh which you can also buy at the nearby Skyways Bakery.
They offer relatively cheaper prices compared to other restaurants offering western cuisine in Nanjing. The restaurant is beautifully decorated and most expats argue that it is the best Nanjing western restaurant.
Add: No 137 Ninghai Road, Nanjing
Telephone: 6638020
Hours: 11:30 AM- 13:30 PM; 17:30- 22:00HRS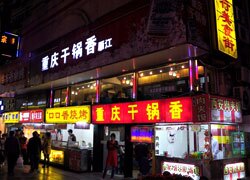 When looking for some good food selections in Nanjing, you only need to know about three areas and be rest assured that you will be well fed and satisfied during your vacation. If you are generally looking for Chinese food or the local Nanjing cuisine, simply head on to Confucius Temple area- Fuzimiao. There, you will find unimaginable surplus of great eateries such as Wanqing Lou and Tianyuan.
If you are interested in upscale dining, western or Chinese dishes, head on to Shizi Qiao area, Lion's Bridge Food Street as well as Nanjing 1912 complex. Deji Plaza also has several upscale restaurants and a good place to get a meal or drink after shopping in Louis Vuitton. If you are searching for a German café, you will find one near New Café at Qingdao Lu where you will get very good coffee.