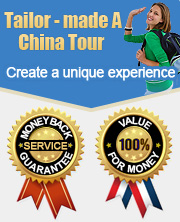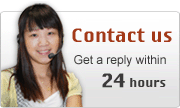 FAQ about Yangtze Cruise
How long does it take to get cabin assignment after we confirm our booking?

Top

The cruise company usually informs us of cabin numbers 2 or 3 days prior to the scheduled sailing time. We advise customers as soon we are informed.
Is motion sickness a problem?
Top

Rarely. Effective preventative medications and modern stabilizers on the ships minimize discomfort. Advanced availability of accurate weather information will also help.
What is the difference between boarding the Cruise in Yichang and Wuhan?
Top

A Yangtze Cruise can start or finish at Yichang or Wuhan depending on whether you travel uxzpstream or downstream. Your travel advisor will arrange the boarding city according to the flight connections that best fits your itinerary. We are committed to making every effort to co-ordinate the cruise and the rest of the itinerary in the best possible way.
Why it is not recommended to take ferry boats on the Yangtze River?
Top

There are several important things should be taken into consideration in December:

Ferry boats do not really run on a fixed schedule;
Ferry boats do not guarantee to include onshore excursions as they are used mainly for local people's daily commuting.
The boat is not guaranteed to pass through the Three Gorges dam in the daytime.
What's the difference between upstream and downstream Yangtze River Cruises?
Top

Downstream cruises take less time than that of upstream and are usually more expensive. For more details about upstream and downstream cruise, just click here.