You are now at:
Home
>> Security and Safety on a Yangtze Cruise
Security and Safety on a Yangtze Cruise
Personal security and also security for our personal belonging is always a high priority when traveling. Taking a 3-4 day cruise on the Yangtze River is no exception.
Security for the Cruise and on Board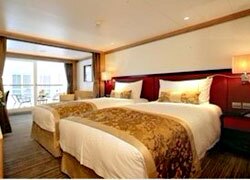 A Yangtze Cruise takes in some of the most dramatic scenery of any river cruise anywhere in the world. The sheer length of the river means that the different sections have very different challenges.
Most travel between Chongqing and Yichang to include the spectacular Three Gorges and the Three Gorges Dam. Even in winter, which is the period when the flow of water is at its lowest, it is entirely safe to navigate.
Yangtze Cruise ships are usually 330-400 feet long, have a beam of 56-60 feet and a draught of 6-9 feet. This means they are large to offer a comfortable accommodation for 200-400 passengers but also have a small cruise feel.
The ships are fitted with advanced stabilizers to minimize discomfort and ensure the ships stability. The ships are equipped with advanced navigational and other technology to ensure the highest safety standards and avoid uncomfortable sailing conditions. The ships have a high level of maintenance and are fitted with the most up to date lifesaving facilities.
All Yangtze Cruise ships that we recommend are fully certified verified by the National Ministry of Communication of PRC and are approved for use by foreign travelers. We regularly inspect the ship that we recommend and monitor or customer's evaluations to ensure standards are maintained.
Luggage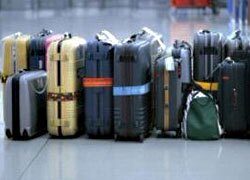 The security on the Yangtze Cruise ships is well managed and passengers will enjoy a worry-free cruise with the knowledge that their cabins are safe. It is off course advisable to lock your cabin when leaving. Valuables should place in the safe when not be used.
On the Ship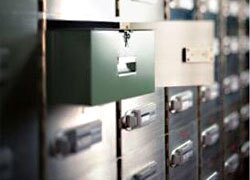 Empty closets and carriers are provided for all standard staterooms on the cruise ships. Left-luggage service is available for some smaller cabins. The cruise does not limit luggage however it is advisable to travel as light as possible.
Do not leave any valuables, jewelry or money unprotected in cabins, use the mini-safe in the closet. If for some reason no mini-safe is provided, consult the inquiry office on the ship
When Embarking or Disembarking the Ship
Passengers traveling with a group tour will have their luggage delivered to their cabin. Individual travelers are required to pay USD $1 per piece of luggage for the porter service.
The ship will provide information regarding disembarkation and staffs are ready to help if you need assistance. Luggage will be collected the night before disembarking. Make sure all luggage is tagged well. A carry-on will be required for item required on the last night, such as clothing and daily necessities.