You are now at:
Home
>> Preparation for a Yangtze Cruise
Preparation for a Yangtze Cruise
As with any travel it is wise to make preparations for your Yangtze Cruise and check that you have all necessities for traveling to and from the cruise and while on-board the ship. This article reminds you of the necessities and gives suggestions that will make you time worry-free. We cover travel times, clothing, necessities to pack, payment methods, health and children.
Best Travel Time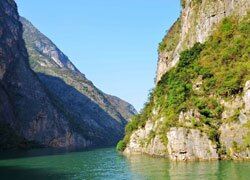 The best time to take a Yangtze Cruise is during spring and autumn because the weather is mild. The temperature in summer can reach well over 30° C. Winters can be very cold.
Fequent thunderstorms and heavy rains make the summer from July to September the flood season when the waters in the river are at their highest. The geography and climatic condition along the Yangtze River make winter a time of strong wind and it is often overcast. Most days are cloudy and misty.
The gorges and river take on different personalities at different time of the year and each has its own beauty. The ships are equipped for all seasons.
Clothes
There are no special clothing requirements. There are two formal activities - Captain's welcome cocktail party and dinner. Some ships also have a Captain's farewell dinner.
We recommend the your be as comfortable as possible the sightseeing and leisure activities. During summer, T-shirts, shorts, hats and sunglasses are great for sightseeing and on board and good walking shoes will be a plus for onshore excursions. During winter, sweaters and down jackets will be required for outdoor sightseeing. In spring and autumn, jeans, light jackets and windbreakers will be ok.
Packing Necessities
We advise traveling light for a Yangtze River cruise. Storage space is limited and baggage may have to be carried a considerable distance although poster are available.
This is our list of necessities.
1. Passport with valid visa;
2. Valid government issued photo I.D;
3. Proper clothing;
4. Toiletries, basic medicines, hat and umbrella;
5. Camera, cell phones, batteries and chargers.
Cash and Credit Cards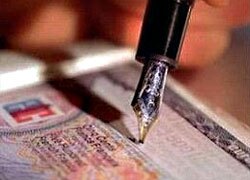 Cash is not required as the ships accept credit cards. They will establish an an on-board signature account with a validated credit card at boarding so that guests can simply sign at time of service. Credit cards include Master Card, Visa, Federal Card, American Express, Diners Cared and JCB. When the cruise comes to an end, you will receive an itemized statement and then pay them when checking out.
Health
A Yangtze Cruise is suitable for most travelers with different health conditions. Professional medical services with a doctor and 2 registered nurses are available on board.
The limitations are:
Passengers entering their third trimester of pregnancy should not take a cruise.
Passengers requiring oxygen therapy must meet specified requirements before taking the cruise.
Family with Children
Infants under 2-year-old pay 10% of the cabin charge. Children 2-12 years old, pay half-price. Staterooms on some ships offer an extra bed for children and ships rating over 4-star provide special care like nurseries and a day care center. Confirm with our travel advisors for ships providing these services before booking a cruise ship.
Pets
Pet are not allowed on board.
For further information, please check these pages: