Yangtze River Tours
We have been booking Yangtze River cruises for a long time, and we know the area, the ships and the people who operate them. We can book your cruise, or combine it with a longer China tour - we offer tailor-made tours or organized tours all over this wonderful country. If you need help in getting to the Yangtze, or traveling on, just contact us.

Our Food: We take our customers to "real" local restuarants;
Our Car: We use only modern air-conditioned luxury car;
Our Guides: highly trained profession als at your service;
Our Hotels: the best at each city;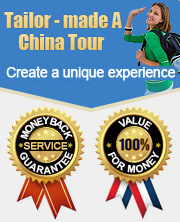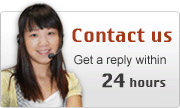 Top 3 Recommend Yangtze Tours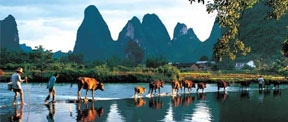 82 Customers interested in it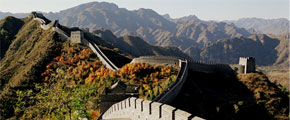 63 Customers interested in it
Duration: 11 Days Beijing-Xian-Chongqing- Yangtze-Shanghai
Why we recommend this tour
Unique travel taste and experience of China's highlight cities.
The spectacular Terra Cotta Worrior is a must-see in Xian.
Shanghai is a city of contrasts between ancient and most modern.
Relaxtion cruise along Yangtze River.

Special Interesting Tours

Our family tours are carefully designed to cater to the needs, interests and fitness level of all family members, and we select family-friendly hotels and local popular restaurants.

Spend the honeymoon in China and create everlasting sweet memories with our honeymoon tours.

China's vast and diverse territory endows the country with some of the most beautiful natural scenery on earth. Feast your eyes on China's most distinctive water towns scenery.

City Tours Along Yangtze


more Chongqing Tours
Shanghai Tours

more Shanghai Tours
Hangzhou Tours

more Hangzhou Tours
Huangshan Tours
more Huangshan Tours
Chengdu Tours

more Chengdu Tours
Yichang Tours
more Yichang Tours
Wuhan Tours

more Wuhan Tours
Nanjing Tours

more Nanjing Tours