Yangtze 1
Yangtze 1 has designated as "National Ambassador" reception ship by Chinese government. Regarded as the best value for money ship on Yangtze River.
Price Details
Buy now – avoid price rises! We now offer instant online bookings.
Choose

for instant confirmed booking and get a FREE upgrade to a higher deck. Click Pay Now to choose your suitable cruise and buy it online.

Notes:
1. Special Note:The Yangtze 1 has a 150 yuan (US$23) per person "extra service fee". The service charge is payable at the time of boarding or at the end of the cruise.Customer request a specific deck need an additional fee (RMB150-RMB500) based on the floor of ship.
2. Price may higher during the Chinese National Holiday from 29th Sep to 7th Oct, higher than the above list price ($150-$250 up), please contact your travel advisor for details.
Price Inclusion
Entrance fees:The land excursions listed in the itinerary.
Meals: The daily meals on the ship.
Room: A berth in the cabin as specified in the itinerary. Overnight accommodation for morning departure (except Victoria sailing from Chongqing to Shanghai).
Credit card processing fee & Government Taxes.
Price Exclusion
Transfers: Between airport/hotel and cruise terminal in Chongqing/Yichang/Shanghai.
Single Room Supplement.
US$23/RMB150 per person as mandatory service tip should be paid onbaord. Cruise between Chongqing and Shanghai should be paid $48/RMB 300 per person.
Personal Expenses: Expenses of a purely personal nature such as laundry, drinks, fax, telephone call, optional activities, sightseeing or meals which are not included in the itinerary.
Cruise Itinerary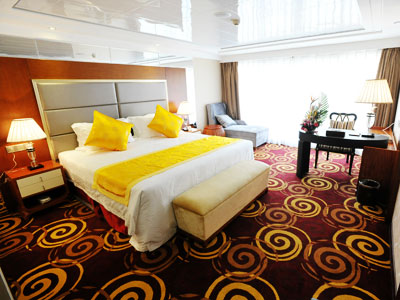 DAY 1
Board the ship from 6pm-8pm for overnight accomodation(Dinner is not included),depart Chongqing at 9:30pm.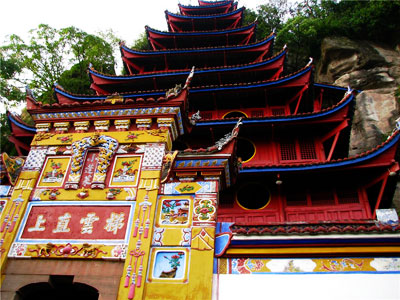 DAY 2
Shore excursion to Fengdu Ghost City (3:00-5:30pm).

DAY 3
Shore excursion on Shennv Stream (12:30am–16:00pm).Before that you have the option of visiting the White Emperor City(7:30-10:00am)RMB260 per person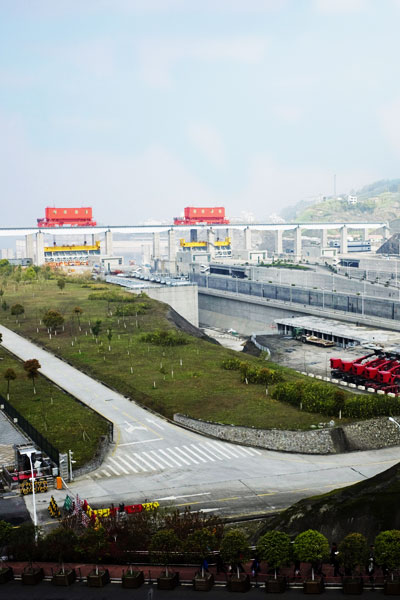 DAY 4
Shore excursion to The Three Gorges Dam Site.Optional tour to the Hometown of Quyuan (in-depth Three Gorges Dam Tour) CNY180 per person. Arrive in Yichang at noon--13:00pm.
Onboard Activities
Fantastic Crew's Shows
Every evening, passengers can enjoy the performance put on by our crew. Singing, dancing, music! The cabaret show is also an opportunity for passengers to display any special talents they may have, whether it be shaking a leg, or curling the tongue...anything! This is a wonderful opportunity to unwind and enjoy the experience while cruising on the Yangtze with Presidential Cruises.