Essence of Shanghai with Putuo Island
5-Day of Shanghai, Putuoshan Tour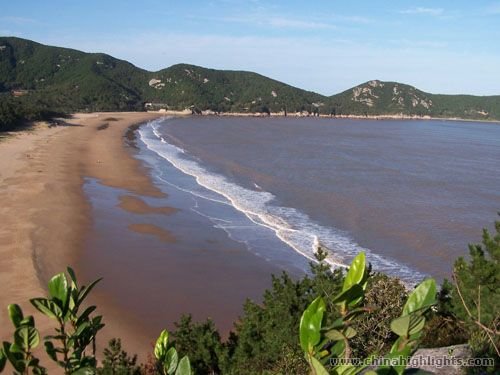 Combine a Shanghai Tour with a visit one of China's four sacred Buddhist Mountains situated on Putuo Island and of the coast of Shanghai. The three biggest Buddhism festivals are at on Feb. 19, June. 19 and Sept. 19. You can experience an atmosphere of the festival if you travel at this time.(Note: The tour price will vary during the festivals. And it is better to book early to reserve the hotels.)
Tour Code: sh-10
Departure Date: You Choose!
Inclusions:

Private Guide

Driver

Hotel


Entrance Fees

Aunthenic Chinese Meals
From $789 P/P Price detail
Day1
Shanghai Arrival
Attractions:Airport/Train Station/Port to Hotel Transfer

Our guide and will meet at the airport/train station/port upon your arrival and transfer you to your hotel.
Day2
Shanghai
Attractions:Yuyuan Garden,Shanghai Urban Planning Exhibition Hall,The Shanghai World Financial Center,The Bund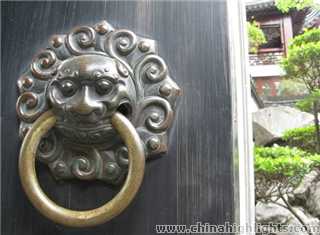 Yuyuan Garden
-
Yuyuan Garden
: Yuyuan Garden is located in the center of Shanghai old quarters. It was a private garden built in 1559 during the Ming Dynasty, with typical Chinese classic architecture and style. The complex covers an area of 2 hectares, with rockeries, pavilions, ponds and corridors. Yuyuan Garden is surrounding by a busy market place, where visitors can find everything from popular local snacks, handicrafts, antiques and souvenirs to some famous time-honored restaurants.
-
Shanghai Urban Planning Exhibition Hall
: A short walk across Renmin Square from the Shanghai Museum, this is a fascinating insight into Shanghai's future. The 2nd floor has a giant walkaround model of the city, and other floors have great displays, interactive exhibitions and walkthroughs of aspects such as the ports, greening, leisure etc.
-
The Shanghai World Financial Center
: Shanghai World Financial Center is located in Pudong District, reaching a height of 492 meters (1,615 feet). It is now a new landmark of prosperous Shanghai. It was the second tallest building in the world when it was completed in 2007. Its observation deck, at 474 meters (1,555 feet) above the ground, is currently the tallest in the world. The multi-function skyscraper consists of hotels, apartments, restaurants, shopping malls, offices and observation decks.
-
The Bund
: This 1.5-kilometer-long embankment runs along the western bank of Huangpu River. On its west side it is the "architecture gallery" with 52 well-preserved old European style buildings. Once the major trading and commercial center of old Shanghai, the Bund has now taken on new vitality, with futuristic developments, chic restaurants, top end shops and bars offer plenty to see and do-and by night it's magic!
-
Home's Restaurant
: Home's Restaurant is located near the Nanjing Road. It specializes in Shanghai cuisine using the best local ingredients. Smoked fish and red jujube with sticky rice are well known in Shanghai. The restaurant enjoys a great reputation with diners from many parts of China and abroad.
Day3
Shanghai to Putuoshan by ExpressBus.
Attractions:Puji Temple,Fayu Temple,Mountain Putuo

-
Puji Temple
: With a history of about 1200 years, Puji temple is the largest temple on the island. The temple can hold up more than 1000 people at the same time. There are altogether over 200 structures, including Hall of Heavenly Kings, Hall of Yuantong, and Hall of Abbot.
-
Fayu Temple
: With a history of about 1500 years, Fayu temple is the second largest temple on the island. It is famous for its ancient architecture, delicate wood carvings and inscribed calligraphy by ancient emperors. You can go there with the cableway or walk up the hill.
-
Mountain Putuo
: It is located about 100 sea miles east of the Hangzhou Bay, Zhejiang Province. It is a small island among the Zhoushan Island complex, which covers an area of 12.5 square meters. It is long and narrow with a north-south length of about 8.6 kilometers and east-west width of 3.5 kilometers. Foding Mountain, the highest part of the island, has a height of 283 meters above sea level. The Putuoshan Mountain is surrounded by the sea with charming and gentle landscape. Quiet, fantastic and unique, it is reputed as "the first pure and clean place in man's world"
Day4
Putuoshan to Shanghai by ExpressBus.
Attractions:Purple Bamboo Forest,The Temple Of Guanyin Who Refuses To Leave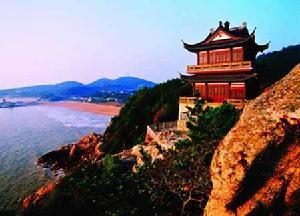 Mt. Putuo
-
Purple Bamboo Forest
: Purple Bamboo Forest is on the topside of the Cave of Tidal Sound. Although the purple bamboo isn't as exciting as it sounds, there is a little temple worth seeing. There is also a thousand armed, thousand eyed Guanyin inside.
-
The Temple Of Guanyin Who Refuses To Leave
: The Temple Of Guanyin Who Refuses To Leave is the oldest and most important temple in Putuohan. It is small and by the sea, just below the much larger than the temple in the Purple Bamboo Forest (Zizhulin). It is decorated in carvings of the Japanese monk and his Guanyin statue and has an obviously patched stele of the Dont-leave story which was smashed by the Red Guards and later retrieved from the sea.
Day5
Shanghai Departure
Attractions:Hotel to Airport/Train Station/Port Transfer

You will be transferred to the airport/train station/port by our private car/van.
Price Per Person in US Dollars
Price Inclusion
Price Exclusion
Entrance Fees to the Scenic Spots as Listed in the Itinerary
Centrally Located Hotels with daily western & Chinese buffet breakfasts
Authentic Chinese Food
Private Cars and Drivers
Private Guides
Flights & Transfers in China
Airport Taxes and Fuel Fees
Service Charge & Government Taxes
Insurance
Luggage Transfers
You May Also Like...