You are now at:
Home
>
China Tours
> 7-Day Discovering the Yangtze River and Zhangjiajie
Discovering the Yangtze River and Zhangjiajie
7-Day Zhangjiajie, Chongqing, Yangtze, Yichang Tour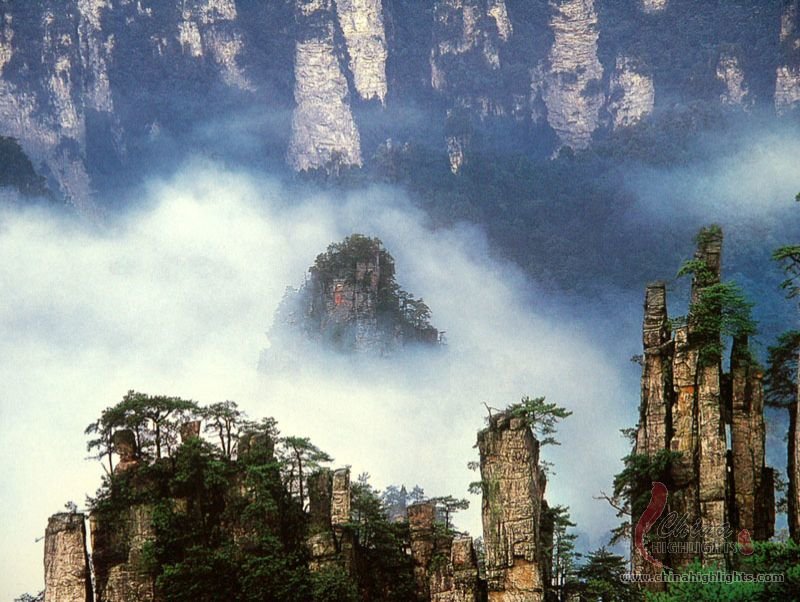 This awesome trip includes exploring the beautiful nature of the Zhangjiajie National Park and cruising down the beautiful Yangtze River.
Tour Code: CHT-SC-02
Departure Date: You Choose!
Inclusions:

Private Guide

Driver

Hotel


Entrance Fees

Authentic Chinese Meals
From $1,269  P/P Price detail
Day1
Zhangjiajie Arrival
Attractions:Airport Transfer (Zhangjiajie)

This is the first day of the trip and it includes getting to the Zhangjiajie airport, and the preparation for the trip. Each visitor will be given a Chinese cell phone for rental. These phones have to be returned to the guide at the end of the trip. They do not operate in the Hong Kong area so they should be returned prior to getting there. It comes with the standard free 30 or 60 minutes of conversation and can be used normally as any other cell phone in China.
Meals: No Meals
Hotels: Santo Domingo International Hotel Zhangjiajie 

  |  Best Western Grand Hotel Zhangjiajie 

  |  Southern China Aviation Fulilai Hotel  

Day2
Zhangjiajie
Attractions:Jinbian Brook, Zhangjiajie National Forest Park, Huangshi Fort Cable Car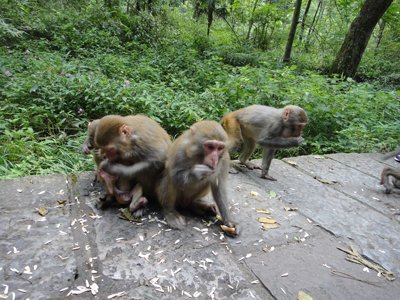 After the breakfast, the first stop is the Huangshi Fort. This fort is situated on the 1080m tall hill and it provides one of the most beautiful sights on the Zhangjiajie forest. It is ideal to enjoy the beautiful view but there are also some very interesting things to see within it as well. Some really impressive things like Treasure Box of Heavenly Books or South Pillar of Heaven can be seen in this forest. It is a rather big place since it covers the area of 16.5 hectares. After this, the visitors are taken to the walk along Jinbioan Brook and this is quite refreshing experience since besides this 7.5 kilometres brook, many interesting things can be seen. First of all, there is a famous Jinbian Cave which is shaped like an eagle. This can be a bit exerting experience so it is mandatory to prepare yourself properly. A pair of good hiking boots would be more than handy in this situation. This woodland area is well known for its peace and quiet and any tourist who lives in the crowded city will be more than thrilled with it. Meals: breakfast and Chinese lunch and dinner
Meals: Breakfast, Lunch , dinner
Hotels: Pullman Zhangjiajie 

  |  Wulingyuan Hotel  

  |  Wulingyuan Hotel  

Day3
Zhangjiajie to Chongqing by Flight.
Attractions:Mt.Tianzishan, Bailong Sightseeing Elevator, Airport Transfer (Zhangjiajie), Airport Transfer (Chongqing)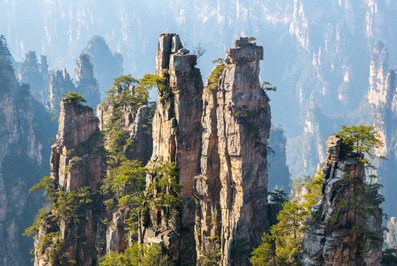 Mt. Tianzishan is well known for its beauty. No matter which time of day or which time of year you pick for a visit, it will provide some really impressive sights to see. It is famous for its misty peaks, moonlit nights, beautiful sunrises and the ice capped peaks in the winter. You can use the cable to inspect it thoroughly. Also, there is a Bailong Sightseeing Elevator. This is the fastest and the highest sightseeing elevator in the world. It can carry some 3000 people per hour on the height of 335 metres. The trip to the top of the mountain takes only 2 minutes. Meals: breakfast and the Chinese lunch
Meals: Breakfast, Lunch
Hotels: JW Marriott Hotel Chongqing 

  |  Lafei Royal Hotel - Chongqing 

  |  Lafei Royal Hotel - Chongqing 

Day4
Yangtze
Attractions:Panda Room in Chongqing Zoo, Goose Neck Park, Three Gorges Museum, Ciqikou Old Town, Chongqing National Arts Institute Gallery , Cruise pier Transfer (Chongqing), Board the ship from 5:00pm to 8:00pm and departs Chongqing at 9:00pm.(Dinner is not included)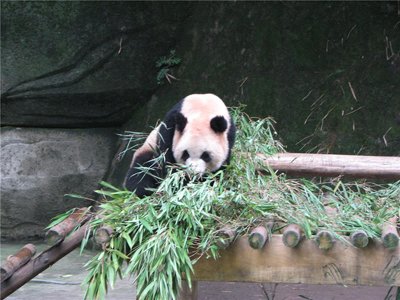 The panda room is situated in the Chongquing Zoo. This is one of the biggest zoos in China and it is full of the marvellous and rare animals. Amongst many others, the Pandas are pretty much the biggest attraction since both regular and giant Panda bears can be seen here together with their offspring. Also, the local folk come to the zoo to practice Tai Chi and you are more than welcome to join them. The visit to the zoo lasts 2 hours. After that the tour goes to the Goose Neck Park. This is a very peaceful place where the local people come to play Mah Jong or simply to relax. The time for the visit is 1 hour. Later on the tour goes to the Three Gorges Museum. This place is pretty interesting and you can see a lot of the exhibited items connected to the famous Three Gorges Dam and the Yangtze River. Also, some really impressive terracotta and stone sculptures can be seen there. The time for visit is limited to two hours here. The next stop is Ciqikou Old Town. It is a lovely place that kept all of the charms of the old China. It is pretty much available to try all sorts of local delicacies there since it is full of the tea houses and local snack bars. The visiting time is 1.5 hours. The last sightseeing stop of the day is the Chongqing National Arts Institute Gallery. This place is famous for many traditional and oil paintings and has become rather popular amongst the tourists due to the abundance of fresh and original art pieces available there. The last stop of the day is the lunch at the Cai Xiang Yuan Restaurant. This place offers both local and the Cantonese dishes.After that, head to the dock and board on the ship to Yangtze River. Meals: breakfast at your hotel,lunch at Chinese Cai Xiang Yuan Restaurant.
Meals: Breakfast, Lunch at Hai Ke Hui Restaurant
Hotels: On the Ship
Day5
Yangtze
Attractions:Taichi exercise, Welcoming Banquet, Dancing Party, Shore excursion to Shibaozhai (14;00-16;00).Optinal tour to Fengdu Ghost City (RMB 280 per person).

--Shibaozhai, literally means Stone Treasure Fortress, Located in Zhong County, it was first built in Qing Dynasty in 1750. Shibaozhai is one historic site that will look much different in 2009. The wooden architecture stands on the riverside. It is built by catch upon a rectangular rock with sheer cliffs with a height of 56 meters and 12 stories. And every floor of the wooden structure contains interesting artifacts. Each of the 12 floors of Shibaozhai is dedicated to a famous general of the Three Kingdoms period (220-265AD), a local scholar or a renowned Chinese poet.

Meals: Breakfast, Lunch , dinner
Hotels: On the Ship
Day6
Yangtze
Attractions:Taichi exercise, Qutang Gorge, Wu Gorge, Shennong Stream (1:30pm-5:30pm), Crew's Performance.

--Taichi exercise.
Passes through the 1st gorge--Qutang Gorge.
Passes through the 2cd gorge---Wu Gorge.
Shore excursion to Shennong Stream(1:30pm-5:30pm). You have the option of visiting White Emperor City(RMB290 per person).
Crew's Performance.
Sails through the 5-steps Ship locks.
Shennong Stream is another tributary of the Yangtze River, and its fast-flowing, crystal clear water runs southwards through deep gorges. The stream races past large and small karst caves, flocks of swallows, sheer cliffs, deep gorges, waterfalls, three-colored springs, rapids, the ancient plank path, a suspended coffin in the cliff, groups of ancient tombs and marvelous karst formations.
Meals: Breakfast, Lunch , dinner
Hotels: On the Ship
Day7
Yichang to Departure City
Attractions:Cruise pier Transfer (Yichang), Airport Transfer (Yichang), Three Gorges Dam Site

--Shore excursion to The Three Gorges Dam Site. Arrive in Yichang at 1:00pm.
Three Gorges Dam, the largest water conservancy project ever undertaken by man and it has been a dream for several generations of Chinese people. The construction of the dam formally began in 1994. The body of the dam was completed in 2003, and the whole construction has been completed in 2009. It will be 2,335 meters long, 185 meters high, 18 meters wide on the top and 130 meters wide at the bottom. The tourists can get access to the top of the dam and enjoy different kinds of photo opportunities.
Price Per Person in US Dollars
Price Inclusion
Entrance Fees to the Scenic Spots as Listed in the Itinerary
Centrally Located Hotels with daily western & Chinese buffet breakfasts
Authentic Chinese Food
Private Cars and Drivers
Private Guides
Flights & Transfers in China
Airport Taxes and Fuel Fees
Service Charge & Government Taxes
Insurance
Luggage Transfers
Price Exclusion
International Airfare or Train Tickets to enter or leave China.
China Entry Visa Fees.
Single Room Supplement.
Personal Expenses: such as laundry, drinks, fax, telephone calls, optional activities, sightseeing or meals which are not included in the tour itinerary.
You May Also Like...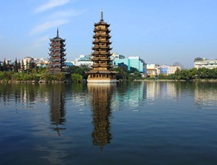 Guilin and Yangtze River Cruise Escape
from $1,169 $1,099p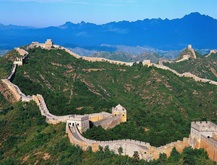 Beijing and Splendid Yangtze River Cruise Trips
from $1,729 $1669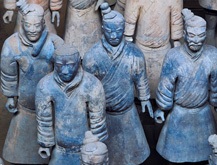 from $2,339 $2,119