You are now at:
Home
>> Entermainment
Entermainment
Overview
Nanjing nightlife is nowhere near as varied as Shanghai's, but you can still find a mix of everything from karaoke joints to discos. There are also some remarkably Western bars, complete with draught beer and pub games such as darts and pool. The clientele in the places mentioned below is usually a mixture of Chinese and foreigners, and they can be excellent places to meet well-to-do locals. You'll find the bars are generally busy throughout the week, though dancing is usually reserved for Friday and Saturday nights. A night out can be relatively inexpensive, as there is no cover charge for foreigners at most bars and beers can be as cheap as ¥10 per bottle. Go-kart racing has recently caught on in a big way: Mini Grandprix Sport, several blocks south of Zhonghua Men at 201 Yuhuatai (at #5 Yuhua Building), has the best racing track (¥30 per ride).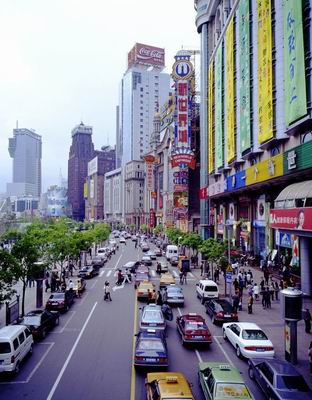 Nanjing's cultural life. There are frequent acrobatics or Chinese opera performances somewhere in town. The lecturers and foreign students at the Nanjing University. Foreign Student's Residence are often in tune with the latest happenings. Upmarket hotels might also have the latest information on hand.

Club Index
The Answer, Jinying Lu, near the Nanjing University Foreign Students' Residence.
The hang-out of choice for foreign students at the time of writing. Small, intimate bar with frequent live music performances from the affable owner and foreign students.
Club UFO, Hanzhong Lu, one block directly west of Xinjiekou.
A primarily Chinese clientele mosh to all your favourite club tunes until the wee hours of the morning. Rumoured to be the current haunt of choice for many of Nanjing's gangsters and prostitutes.
Huaxia, corner of Guanjia Qiao and Huaqiao Lu just north of Xinjiekou.
One of the frilliest karaoke places in town, with an extensive English song list to choose from. Expensive.
Lady's, on a small alley two blocks south of Zhongshan Dong Lu and two blocks east of Taiping Nan Lu.
Nicely furnished, intimate bar with a pool table and a small dance floor. The quality of the music selection varies, but that doesn't dissuade the multitudes of Chinese students from packing it in every weekend.
Red Lips Night club (Hongchun Yezonghui), eastern end of Zhujiang Lu.
For something different, try this popular place, featuring KTV, a disco and, in the basement, shooting with real guns and ammunition for fun. Expensive.
Scarlet's, 29 Chezhan Dong Xiang, on a small lane just off Zhongshan Bei Lu several blocks west of Gulou.
Two-storey bar playing a mix of raucous dance and rock tunes. Formerly extremely popular with foreign students, its popularity has waned slightly of late but it's still considered a safe bet for a good time.
Tequila's, Shengzhou Lu, southwest of Xinjiekou
The place for dancing at the time of writing - Chinese and foreign students alike consider it the coolest place to go. Often open until sunrise.