Along Yangtze Travel Guide
Make a Reservation
Phone:
800-933-7181 (free in USA & CA), (86)773 288 9566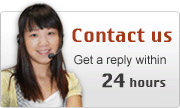 First Flowering Japanese Restaurant
A famous Japanese restaurant in Shanghai, Chuhua (First Flowering) Restaurant is good value for money with delicious food. Opening the door is like being in Japan. Baked Cod, Sashimi, Sea Urchin, Scallops and Caramel Pudding are popular.
Location:Third Floor of Old North Beach Hotel, No. 1446 Hongqiao Road, Changning District, Shanghai
Tel: 021-62191910 / 62080645
Average cost: 300 yuan per person.
Open time: 11:00-14:00, 17:00-22:30