Along Yangtze Travel Guide
Make a Reservation
Phone:
800-933-7181 (free in USA & CA), (86)773 288 9566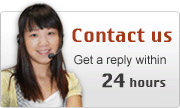 Zhujiajiao Water Town
Zhujiajiao, which is indeed a water town, is the pride and joy of Shanghai's Qingpu District, with a culturally evolved population of over 58 000 people, who have adapted very beautifully to life lived in the presence of a lot of water, in many different forms.
Highlights of the Town
The Dianshan Lake is the major tap of the water the town embraces, with its beauty complemented by the Nine Hills and the town was established around 1 700 years ago, north of the Yangtze River, built as a typical ancient water town.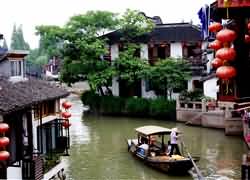 The town is only an hour away from Shanghai's downtown area, so it's easily reachable by bus, accounting for a constant flow of traffic comprised out of both locals and tourists, so it's a thriving town that will make for a great tourist experience.
Waht to See
Apart from the mere water location, there are a number of sights to see, of which the Ming and Qing Dynasties' architecture is a highlight, since the infrastructure from that era is very well-preserved, but the stone bridges and streets also make for an eye-feast to look forward to.
Some of the canals and restaurants littered across Zhujiajiao are run by foreign nationals, so there is a lot of international flavour added into the mix, but these make up just a little bit of what the town has to offer.
The town is best enjoyed by a cruise that is broken up into a number of segments, especially if one is to enjoy everything it has to offer in its entirety, such as the old letters preserved inside the Xihu Street Post Office, the 70-metre long Fangsheng Bridge, which is just one of the 35 in totally, the garden area, a number of bars, shops and restaurants and even the artificial hill which is part of the Main Hall garden.
Entrance Fees
10 Yuan for admission, with the through ticket costing 60 Yuan and additional costs for activities and cruises
The Zhujiajiao Cruise is recommended as the best means through which to explore the town and get to explore most of the waterways off the main tourist terrace.
How to Get There
Transportation options to Zhujiajiao include the Special Lane Hu-Zhu bus, or two other bus services in the form of the Hu-Zhu Express Line and Shang-Zhu Line. Tour Bus 4 also heads in the direction of Zhujiajiao, from the Shanghai Stadium.
Operating Times:08:30 - 17:00