Along Yangtze Travel Guide
Make a Reservation
Phone:
800-933-7181 (free in USA & CA), (86)773 288 9566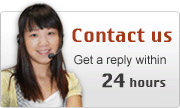 Chengdu Wanjiang Tower Park
Located on the bank of Jinjiang River, Wangjiang Tower Park is a historic site for dedication to a Woman, Xue Tao, a famous poet of the Tang Dynasty (618-907).
Encompasses an area of 120,000 square meters (30 acres), the park offers an ideal scenic view with willows and stone banisters by bank, towers reflected on the waves, bamboos alongside the lanes and pavilions. Wangjiang Tower Park with its elegant garden of bamboo is the finest in Chengdu. Visitor can see the Chongli (grand and beautiful in Chinese) Tower, Zhoujin (washing brocade) Lou and Yinshi (poems-chanting) Building stand by the river
Xue Tao loved bamboo, so over 150 kinds were imported from other countries or gathered from the four corners of China and grow here in her honor.
The most exquisite and magnificent structure in the park is Chongli Pavilion, also known as Wangjiang Tower. It was built in 1889 of the late Qing Dynasty and has four stories with a total height of over 30 meters (100 ft.). It is beautiful with a square upturned eave on the two lower stories and an octagonal eave on the upper two stories, vermilion columns, glazed tiles and gilt cupola.
About Xue Tao
Xue Tao was born in Xi'an on a happiness family, but become poor after his father's death, so she being a singer served for official. Xue Tao was versatile and beautiful. History records that she wrote 500 poems and that her contemporaries greatly admired her. Most of her poems were lost and the remains of 88 poems were embodied in "Quan Tang Shi (poems of the Tang Dynasty in Chinese)" compiled in the Qing Dynasty.