Along Yangtze Travel Guide
Make a Reservation
Phone:
800-933-7181 (free in USA & CA), (86)773 288 9566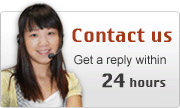 Chengdu Luodai Ancient Town
With an extensive history of around 1,800 years in total, Luodai Ancient Town is a town situated around 10 to 20 kilometres from the city of Chengdu, covering a surface area of 20 000 square kilometres, with around 23 000 people calling it home.
Luodai Ancient Town houses a population of which the majority is made up of the Hakka people, making up over 90% of the total population, which accounts for the reason why the Hakka language is so widely spoken in this part of the nation.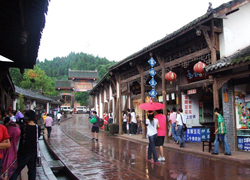 The close proximity of the Luodai Hakka people to the modern and urban city of Chengdu accounts for a unique selection of these people, since the other predominantly Hakka towns are situated relatively far from urban areas, so it makes for a very interesting branch of the Hakka culture, which spills over into the local tourism industry.
The architecture in and around Luodai Ancient Town is pretty unique to the area, worth checking out if one is visiting the area, characterized by the kilometre-long main street with many houses arranged along the length of it.
Highlights
If you want a unique peak into one of the most ancient of Chinese cultures, look forward to the Hakka Water Dragon Festival, which shows annually at the end of July and features young male and female dragon dancers as part of a number of acts which also include fire dancers.
Things get as colourful as they can be very fast-paced and this genuinely makes for a fun time, something worth seeing annually if circumstances allow, since the consistency of the purity of the performance borders a little bit on the uncanny side.
For the tourist who doesn't really make their way to Luodai Ancient Town in time for the Fire Festival, the main attraction is the way of life of the Hakka people, particularly with regards to the unique architectural style synonymous with this area.
Luodai Ancient Town is indeed a town, like any other town you'd find anywhere in the world, so it is free to experience it as a tourist attraction, with the only applicable fees coming into effect as optional fees, for services like those of a tour guide.
How to Get There
The best way to get to Luodai Ancient Town from the heart of Chengdu is by bus, with two busses taking it in turns to depart every few minutes or so, and those passengers going to Luodai terminate at Wugui Bridge Bus Station.