China Dreams Tour - Special offer
11-Day of Beijing, Xian, Guilin, Yangshuo, Shanghai Tour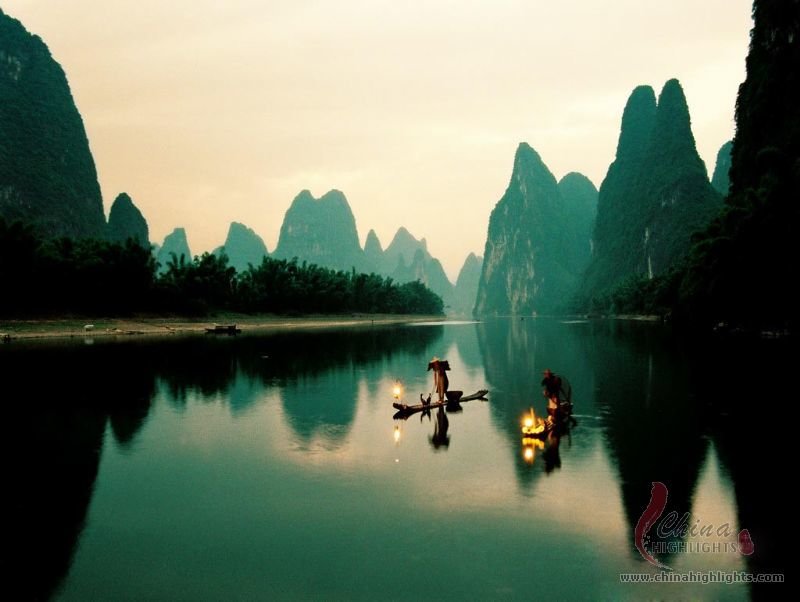 Have you been dreaming of visiting of China? These 11days will take you to the places that dreams are made of. From China's most famous historical sites to the stunningly beautiful Li River, experience it all.
Tour Code: cht-da-1
Departure Date: Daily (Prices are valid for travel during the period – May 2, 2012 to June 30, 2012.)
Inclusions:

Private Guide

Driver

Hotel


Entrance Fees

Aunthenic Chinese Meals
From $2,119 P/P Price detail
Day1
Beijing Arrival
Attractions:Airport/Train Station/Port to Hotel Transfer

Our guide and will meet at the airport/train station/port upon your arrival and transfer you to your hotel.
Day2
Beijing
Attractions:Summer Palace with boat Cruise and the Garden of Virtue and Harmony,Tiananmen Square,The Forbidden City,Treasure Houses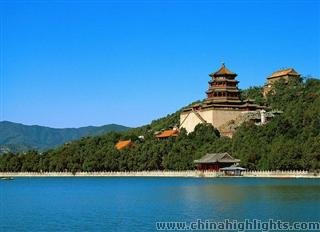 Summer Palace
-
Tiananmen Square
: Tian'anmen Square is the largest city square in the centre of Beijing, named after the Tiananmen (literally, Gate of Heavenly Peace) which sits to its north, separating it from the Forbidden City. It has great cultural significance as it was the site of several key events in Chinese history. As the world's largest city square and enduring symbol of China's national pride, it is surrounded by many imposing buildings including the Heavenly Gate (entry to the Forbidden City), Museums, government buildings and Chairman Mao's Mausoleum.
-
The Forbidden City
: The Forbidden City was home to 24 emperors between 1368 and 1911.This "city within a city" is a World Heritage Site, and is the largest and the best preserved ancient imperial architecture complex in the world, with great square, halls and gates contrast with intricate halls, gardens, courtyards and quarters. The exhibitions, both permanent and temporary, are all important treasures of ancient China.
-
Treasure Houses
: Treasure house has undergone 4 time renovations, the present one takes up almost 220 square metres, more than 440 treasures on display belonged to Qing dynasty royalty, half of which have not never been on display in the old one. It's worthy of visiting.
-
Summer Palace with boat Cruise and the Garden of Virtue and Harmony
: The palace is about 12 kilometers northwest of the city center and is equally as famous as the Forbidden City, the Summer Palace is called 'Yiheyuan'(Garden of Nurtured Harmony) in Chinese. It is the best preserved and the largest imperial gardens in China and one of Beijing's premier attractions. It is also possible to cruise on the lake which takes 10 minutes by the ferry boat.
-
Beijing Ba Guo Bu Yi Restaurant
: Ba Guo Bu Yi Restaurant is located near Summer Palace in Haidian District. It serves authentic Sichuan cuisine with its traditional Chinese style decor. Recommended dishes include sweet and sour fish, fried pork with celery and Kungpao Chicken.
Day3
Beijing
Attractions:Temple of Heaven,The Mutianyu Great Wall(with round way cable car)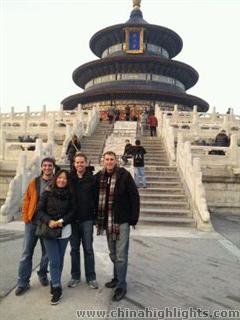 Temple of Heaven
-
Temple of Heaven
: Built in 1420 during the Ming Dynasty, Temple of Heaven is a complex of Taoist buildings where emperors of Ming and Qing dynasties visited for annual ceremonies of pray for good harvests. Located in the south of Central Beijing, it covers an area of 273 hectares. Temple of Heaven was enrolled as a World Heritage Site by UNESCO in 1998.
-
The Mutianyu Great Wall(with round way cable car)
: This less-crowded section of the Great Wall is a about 2.5 hours' drive from downtown Beijing. A cable car takes you to a good section (avoiding a very steep climb), where you can walk along the wall, through the watch towers and enjoy superb views as it snakes across the hills and mountains. You can return by cable car, walk down or walk along the wall for about an hour to descend by chairlift. Wear good walking shoes and protection from the weather.
-
Xin Shuang Quan Restaurant
: Xin Shuang Quan Restaurant is near Great Wall of Mutianyu section. This garden style restaurant serves farmhouse dishes, specializing in rainbow trout, sturgeon and salmon. The fabulous taste will leave you with great memories.
Day4
Beijing to Xian by Flight.
Attractions:Hutong Tour in Xicheng District,Exterior visit of Beijing Olympic Stadiums(Bird's Nest and Water Cube)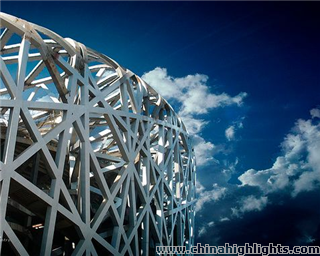 Bird's Nest
-
Hutong Tour in Xicheng District
: Hutong is a maze of historic alleyways with old single storey traditional courtyard houses, which are now fast disappearing. In this one hour tour, you can hop on a rickshaw to ride through the narrow alleys as well as visit a local family then walk on the Silver Ingot Bridge (Yinding Bridge) and find out about the different thresholds of the courtyards.
-
Exterior visit of Beijing Olympic Stadiums(Bird's Nest and Water Cube)
: Located at the north end of the central axis of Beijing City, with a large area of 1215 hectares, it contains National museum, exhibition area, Olympic Village and Olympic competition avenues. Approximately 31 venues are used in Beijing Olympics, including National Stadium, the Bird's Nest and National Aquatics Center. You will explore the park, but it doesn't include going inside the Bird's Nest and Water Cube.
-
Courtyard 7 Restaurant
: Courtyard 7 is located in central area of Nan Luo Guo. Its well designed Chinese style modeling,the layout makes it antiquity and rusticity. Its special featured restaurant provides new modern French dishes. Seating in Courtyard 7, you may see the fusion of eastern and western culture, and smell apart of old and new fashion air. Here, you can not only taste delicious gourmet food, but also can enjoy a piece of pure land and haven in such a busy city. Courtyard 7 welcomes you stay and enjoy.
Day5
Xian
Attractions:The Terracotta Warriors and Horses,Big Wild Goose Pagoda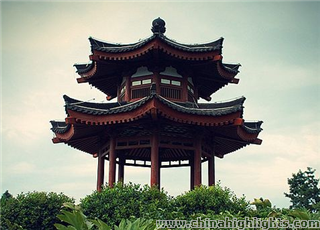 Big Wild Goose Pagoda
-
The Terracotta Warriors and Horses
: Discovered accidentally in 1974, this incredible army of over 7000 soldiers, archers, horses and chariots in full battle array has guarded Emperor Qin's tomb since 210BC. Each figure is unique, and the painstaking repair and excavation continues in 3 pits which are protected inside huge hangars. 1.5 hours from Xian, there is also an excellent museum and film about the history of the vaults. Photos (no flash) are allowed. Wear comfortable walking shoes.
-
Big Wild Goose Pagoda
: A major Buddhist site, the simple, elegant brick Pagoda stands in the grounds of the attractive Da Ci'en Temple. The Pagoda was built in the 7th century to house the Buddhist materials that Xuanzang (Tripitaka) brought back from his epic journey to India. The Temple complex has several large halls with some great Buddhist statues and murals.
-
A Wa Shan Zhai Restaurant(Qinling Branch)
: A Wa Shan Zhai Restaurant was established in 2004, mainly specializes in Hunan and Sichuan cuisine. It provides delicacy by using the material from Shanxi, obtaining a nationwide reputation from customers. It would be a nice choice to dine while traveling the nearby Terra cotta Warriors and Horses.
Day6
Xian to Guilin by Flight.
Attractions:Xian City Wall with Bicycle,Shaanxi History Museum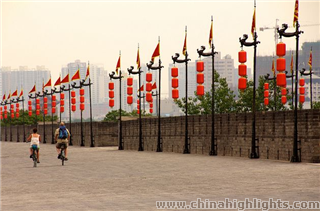 Cycling on the ancient City Wall, Xi'an
-
Xian City Wall with Bicycle
: The walls, ramparts, gates and watchtowers form one of the oldest and most complete city defenses still around. Built in the 13th century on the foundations of the original Tang Forbidden City surrounding the city centre, it is a major landmark, and the best preserved, as well as the oldest and largest of the city defense systems in China. We operate this with bicycle. If the weather is not good for biking on the city wall, we will substitute a visit to the Bell Tower. Your guide will be very glad to take you the Bell Tower after you have been to look at the city wall.
-
Shaanxi History Museum
: The history of Shaanxi is said to be the history of China, and this museum is quite simply one of the nation's best. Four major galleries in large, Tang-style buildings house a vast and impressive collection, beautifully displayed. Most of the item labels are in English, although some other information on the exhibitions is not, but your guide can help here. Wear comfortable walking shoes.
-
Qianzhou Restaurant (Xiao Yanta Branch)
: Qianzhou Restaurant is well-known for its local flavors and ingredients originating from Qian County. The style, Qianzhou Four Treasures is considered to be famous nationally. The specialties are of ancient origin from the Tang Dynasty and leave customers with great culinary memories.
Day7
Guilin
Attractions:Minority village and Longsheng Terraced Field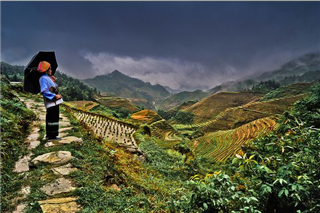 Longsheng Terrace
-
Minority village and Longsheng Terraced Field
: The Longji Terraces are built into the steep mountain range named "The Dragon's Backbone" about 2 hours from Guilin. The terraces look like ribbons as they wind from the foot to the top of the mountain. This ingenious construction makes best use of the scarce arable land and water resources in the mountainous area. There are about 66 square kilometers of terraced fields in the district. The Terraces were first built in the Yuan dynasty and completed in the Qing dynasty by the Zhuang people. Zhuang and Yao minority villages dot the area and feature traditional unique architecture where no nails are used in construction. The different minority customs and dressing styles are especially interesting. Sedan chairs are available from the parking lot to the top of the mountain for customers who would like to see the great views but fail to climb all the way up to the top, it takes about CNY350 per person for the round trip.
Day8
Yangshuo
Attractions:Li River Cruise from Guilin to Yangshuo.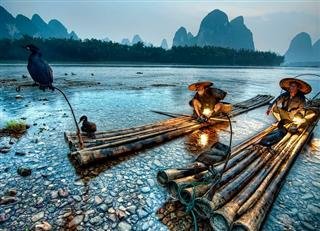 Li River
-
Li River Cruise
: A cruise along the Li River between Guilin and Yangshuo is an unforgettable experience. As you take in the stunning scenery there's something interesting to see at almost every bend in the river. Between spectacular limestone peaks you'll see graceful bamboo groves, farmers tending rice paddies, and lumbering water buffaloes pulling carts or cooling off in the river. You may see fishermen gliding along on their narrow bamboo rafts, and if you're very lucky you might see one of the famous fishing cormorants. Boats depart from various wharves, according to the height of the river at different times of the year.
Day9
Guilin to Shanghai by Flight.
Attractions:Yangshuo Countryside Cycling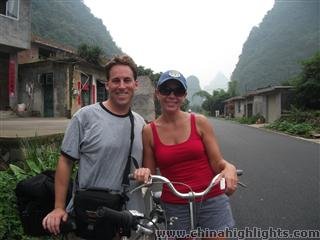 Yangshuo
-
Yangshuo Countryside Cycling
: Experience the hustle & bustle of the Yangshuo traffic for 10 minutes before you escape onto the country roads, lanes and tracks of the distinctive and beautiful Yangshuo countryside. Biking alongside the paddy field and orchards that surround the famous mountains will give a fascinating insight into life in rural China. You will have a family visit on the half way. It is an opportunity to see a real country life and talk to the local farmers.
-
Café Del Moon
: Café Del Moon is one of the most popular restaurants in Yangshuo West Street, it serve western cuisine especially for firewood pizza, as well as variety of ground coffee are provided in the restaurants, people can choose to take the upstairs seat to enjoy the surrounding mountain scenery.
Day10
Shanghai
Attractions:The Shanghai World Financial Center,Yuyuan Market,Yuyuan Garden,Shanghai Urban Planning Exhibition Hall,The Bund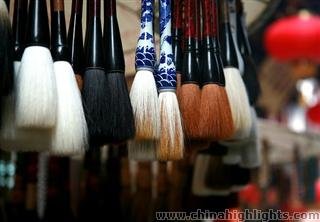 Shanghai City God Temple
-
The Shanghai World Financial Center
: Shanghai World Financial Center is located in Pudong District, reaching a height of 492 meters (1,615 feet). It is now a new landmark of prosperous Shanghai. It was the second tallest building in the world when it was completed in 2007. Its observation deck, at 474 meters (1,555 feet) above the ground, is currently the tallest in the world. The multi-function skyscraper consists of hotels, apartments, restaurants, shopping malls, offices and observation decks.
-
Yuyuan Market
: Located next to the Yuyuan Garden and also known today as the City God Temple, it was built in the fifteenth century during the Ming Dynasty. The City God Temple is a Taoist temple which is composed of many halls such as the Grand Hall, Middle Hall, Bedroom Palace, Star Gods Hall and etc. The City God Temple has a great influence on the residents of Shanghai. The religious festivals of the temple are considered to be the festivals for all Shanghai people.
-
Yuyuan Garden
: Yuyuan Garden is located in the center of Shanghai old quarters. It was a private garden built in 1559 during the Ming Dynasty, with typical Chinese classic architecture and style. The complex covers an area of 2 hectares, with rockeries, pavilions, ponds and corridors. Yuyuan Garden is surrounding by a busy market place, where visitors can find everything from popular local snacks, handicrafts, antiques and souvenirs to some famous time-honored restaurants.
-
Shanghai Urban Planning Exhibition Hall
: A short walk across Renmin Square from the Shanghai Museum, this is a fascinating insight into Shanghai's future. The 2nd floor has a giant walkaround model of the city, and other floors have great displays, interactive exhibitions and walkthroughs of aspects such as the ports, greening, leisure etc.
-
The Bund
: This 1.5-kilometer-long embankment runs along the western bank of Huangpu River. On its west side it is the "architecture gallery" with 52 well-preserved old European style buildings. Once the major trading and commercial center of old Shanghai, the Bund has now taken on new vitality, with futuristic developments, chic restaurants, top end shops and bars offer plenty to see and do-and by night it's magic!
-
Home's Restaurant
: Home's Restaurant is located near the Nanjing Road. It specializes in Shanghai cuisine using the best local ingredients. Smoked fish and red jujube with sticky rice are well known in Shanghai. The restaurant enjoys a great reputation with diners from many parts of China and abroad.
Day11
Shanghai Departure
Attractions:Hotel to Airport/Train Station/Port Transfer

You will be transferred to the airport/train station/port by our private car/van.
Price Per Person in US Dollars
Price Inclusion
Price Exclusion
Entrance Fees to the Scenic Spots as Listed in the Itinerary
Centrally Located Hotels with daily western & Chinese buffet breakfasts
Authentic Chinese Food
Private Cars and Drivers
Private Guides
Flights & Transfers in China
Airport Taxes and Fuel Fees
Service Charge & Government Taxes
Insurance
Luggage Transfers
You May Also Like...