Xiling Snow Mountain and Panda Center Tour
5-Day of Chengdu, Dayi Country Tour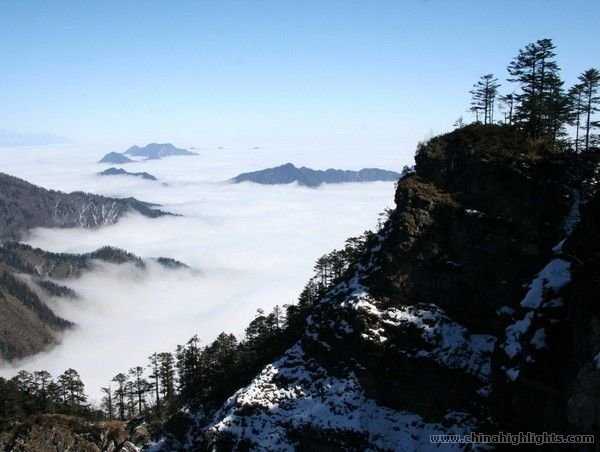 Winter or summer there is always loads of fun and adventure to be had at Xiling Mountain Resort. Combine fun in the snow or summer sports with the cute pandas on this 5 day escapade. Please note that the ski resort will be closed for renovation until January 1 2010.
Tour Code: cd-5
Departure Date: You Choose!
Inclusions:

Private Guide

Driver

Hotel


Entrance Fees

Aunthenic Chinese Meals
From $799 P/P Price detail
Day1
Chengdu Arrival
Attractions:Airport/Train Station/Port to Hotel Transfer

Our guide and will meet at the airport/train station/port upon your arrival and transfer you to your hotel.
Day2
Dayi Country
Attractions:Xiling Snow Mountain,Xiling Ski Resort,One Day Ski (Your Arrangements)

-
Xiling Ski Resort
: Xiling snow Mountain Ski Resort is the largest and best-equipped alpine ski resort in China. The resort incorporates snow ski, grass ski and other entertainment to create a year-round tourist destination. Skiers love Xiling's pure, natural and unspoiled snow and scenery of the snow-blanketed forest.there are 7 international-standard trails beckon ski-lovers and challenge even hardcore skiers. Views of the vast snow-covered forest, undulating countryside are renowned as "oriental Alps" in terms of spectacle.
-
One Day Ski (Your Arrangements)
:
Arrange your time and have fun in the ski resort. Here I am happy to list a general idea for prices:
1 hour skiing: ¥120(weekday)¥140(weekend)
Full day skiing:¥400(weekday)¥500(weekend)
Note:

1. The information of the ski fee is a reference. Please double check the up-to-date prices on arrival.

2. Weekdays are Monday to Thursday. Weekends are Friday to Sunday. Holidays are December 24-27, January 1-January 3 and February 2- February 8.

3. The resort prices above include a set of ski gear (skis, ski boots and ski poles) and lift fee. Children below 1.2 meters are half price.
Day3
Chengdu
Attractions:Xiling Snow Mountain(Sightseeing Cable Car)

-
Xiling Snow Mountain(Sightseeing Cable Car)
: It represents the characteristics of the south snow world which is quite different from the north. You may enjoy all charming sceneries, including Xiling's pure, natural and unspoiled snow as well as the snow-blanketed forest. It's reputed as "oriental Alps".
-
Local Restaurant
: The limited restaurant options mean that there is no choice available however our guide will organize the best available based on the season and the surroundings.
Day4
Chengdu
Attractions:Panda Breeding and Research Center,Jinli Old Street,Wu Hou Temple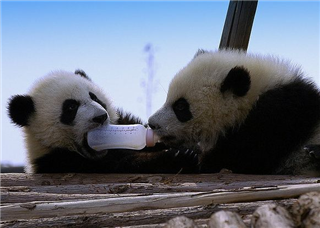 Panda Center
-
Panda Breeding and Research Center
: Home to giant pandas, red (or lesser) pandas, and other endangered species. Visit the nursery to see the highly successful breeding program, bamboo groves and shady walkways, to view the pandas at rest and play. There's a wealth of information and a panda museum in this 230-hectare park 10 km (6 miles) north of Chengdu.
Note: The Panda Breeding and Research Center has a donation program which allows you take pictures with holding an adult panda by donating RMB500 or holding a baby panda by donating RMB1000. This program is subject to the availability of pandas on that day. Please bring RMB cash as they don't accept credit cards.
-
Jinli Old Street
: Once the commercial heart of the old kingdoms this ancient street has been fully restored in traditional Sichuan style. Picturesque, bustling, and cheerful, you can sample local arts and craft, traditional Chinese goods, food and delicacies, and even a Starbucks, local style.
-
Wu Hou Temple
: The Marquis of Wu, Zhuge Liang (181-234) was the outstanding military strategist immortalized in "The Romance of the Three Kingdoms" and in the saying wise as "the Marquis of Wu". Peaceful and attractive gardens surround several halls, including one dedicated to his memory and another to that of his emperor Liu Bei, some impressive statues, a small museum, a famous Tang Dynasty stele and the classic red wall leading to Liu Bei's tomb. A delightful complex.
-
Qin Shan Zhai Restaurant
: It is famous for its restorative, which has two types with one is fried dish and the other is hotpot. The restaurant is decorated in ancient style with water and bridge. The soup is cooked in light taste and good for your health.
Day5
Chengdu Departure
Attractions:Hotel to Airport/Train Station/Port Transfer

You will be transferred to the airport/train station/port by our private car/van.
Price Per Person in US Dollars
Price Inclusion
Price Exclusion
Entrance Fees to the Scenic Spots as Listed in the Itinerary
Centrally Located Hotels with daily western & Chinese buffet breakfasts
Authentic Chinese Food
Private Cars and Drivers
Private Guides
Flights & Transfers in China
Airport Taxes and Fuel Fees
Service Charge & Government Taxes
Insurance
Luggage Transfers
You May Also Like...