President 1
Customer's reviews: 4.5 out of 5 (

1253

)

99

Customers have booked it in 2014.
Cruise Itinerary:
Chongqing

Yichang
Overview: President No.1 is one of the most recommended cruise ships for 2012. A five star cruise ship representing great value for money it has elegant decor, modern facilities and fitted with the latest safety equipment. The crew provides great food and outstanding service. This is ship is flagship of the Presidential Cruises and all cabins have large private balconies for great viewing.
Why Choose:
Lowest price guarantee

--from just $399 for Cabin with Balcony

VIP service

--Our customers receive complementary fruit on boarding the ship.
Refitted January 2008, all cabins have private balconies and bathrooms with bathtub and shower.
Provides a buffet breakfast with flavorful dishes made by chefs who have received special training.
94 cabins accommodate 188 passengers.
Visits Yichang, Three Gorges Dam Site, Shennong Stream, White Emperor City, Fengdu Ghost City, Shibaozhai, Jingzhou and Chongqing on both her upstream and downstream voyages.
Downstream: Chongqing > Yichang (4 days)
Upstream: Yichang > Chongqing (5 days)

| | |
| --- | --- |
| Day 1 | Board the ship from 5:00pm to 8:00pm and departs Chongqing at 9:00pm.(Dinner is not included) |
| Day 2 | Welcoming Banquet, Dancing Party, Shibaozhai (14;00-16;00).Optional tour to Fengdu Ghost City(RMB280 per person). |
| Day 3 | Qutang Gorge, Wu Gorge, Shennong Stream (1:30pm-5:30pm), Crew's Performance. |
| Day 4 | Shore excursion to The Three Gorges Dam Site. Arrive in Yichang at 1:00pm. |
Facilities & Services
Service Desk with Safety Deposit | Gym | Sauna | Massage | Beauty Salon | Health Clinic | Children's Playroom | Sun Deck | Observation Decks - outside | Observations Decks - enclosed | Business Center: Internet, Fax, Coping, Printing, International Telecom | Shops | Conference Hall | Meeting Rooms | Multipurpose Rooms | Card Room | Games Room | Smoking Room | Library | Live entertainment | Dancing / Disco | Dining Rooms –Chinese and western | Banquet Hall | Bar / Cafe | Television | Karaoke | Central Air conditioning | Balcony Cabin | Wheelchair
Cabin & Deckplan Info
Cabin Info
Room Type
Number of Cabin
Area(㎡)
Bathroom
Bed Size(m)
Balcony(㎡)
President Suite
2
53
bathtub & shower
2.0m*1.8
34
Deluxe Suite
2
34
bathtub & shower
2.0m*1.8
34
Deluxe Balcony Cabin
16
21.8
bathtub & shower
2.0m*0.9
7.6
Cabin with Balcony
74
18.6
bathtub & shower
2.0m*0.9
4.3
Deckplan Info
President Suite
Deluxe Suite
Deluxe Balcony Cabin
Cabin with Balcony
Price Details
Choose your favourite itineraray, type of cruise cabin room and sailing date or select

for instant booking and get a FREE upgrade to a higher deck.
Price Inclusions:
A. Entrance fees:The land excursions listed in the itinerary.
B. Meals: The daily meals on the ship.
C. Room: Overnight accommodation for morning departure (except Victoria sailing from Chongqing to Shanghai). A berth in the cabin as specified in the itinerary.
D. Luggage Transfers: Between ship and passenger terminal.
E. Service Charge & Government Taxes.
Price Exclusions:
A. Transfers: From airport to passenger terminal in Chongqing/Yichang/Wuhan.
B. Personal Expenses: Expenses of a purely personal nature such as laundry, drinks, fax, telephone call, optional activities, sightseeing or meals which are not included in the itinerary.
C. Single Room Supplement.
D. Gratuities, Tips to guides.
Other Ships of This Company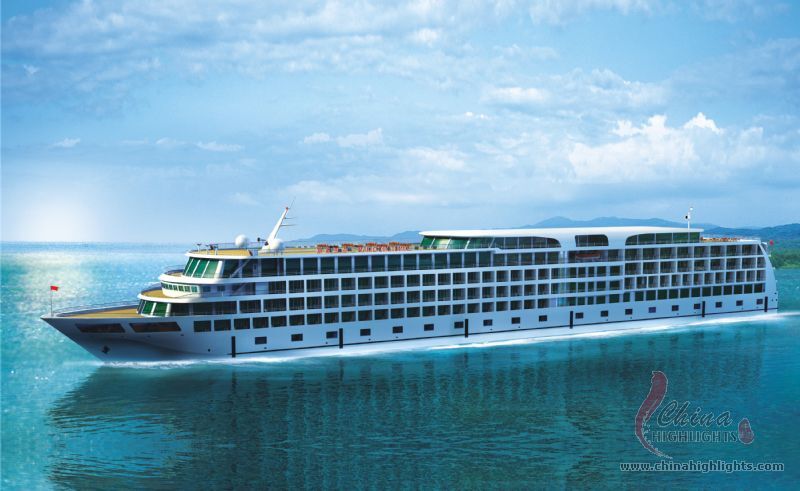 President 6

from $399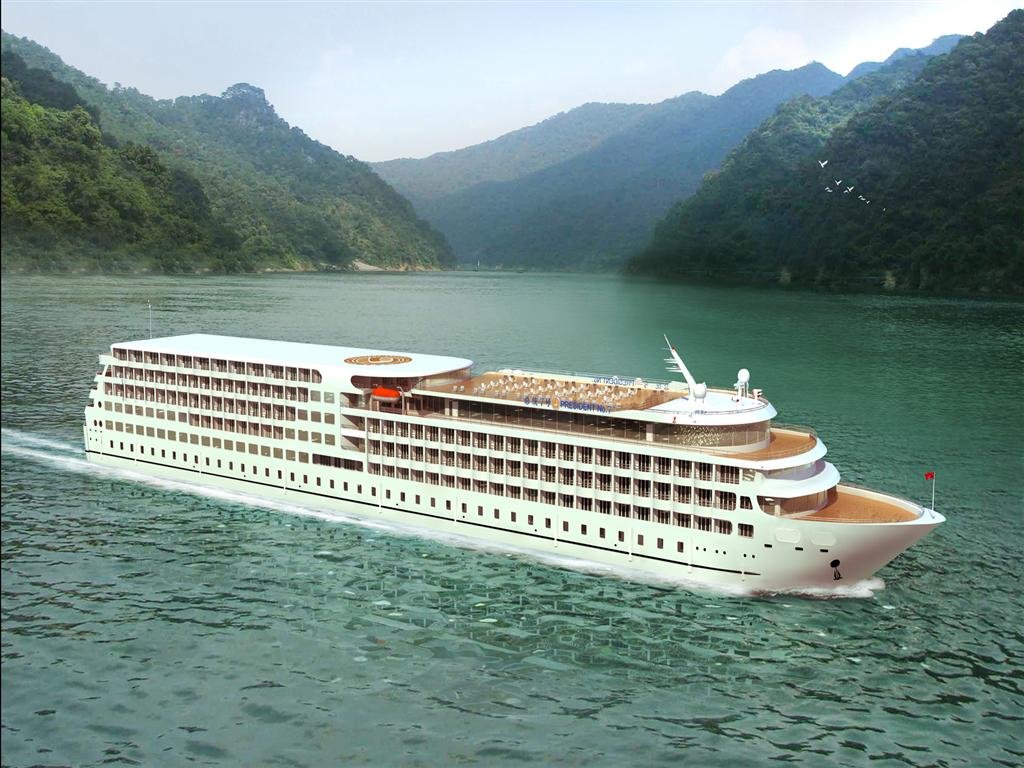 President 7

from $399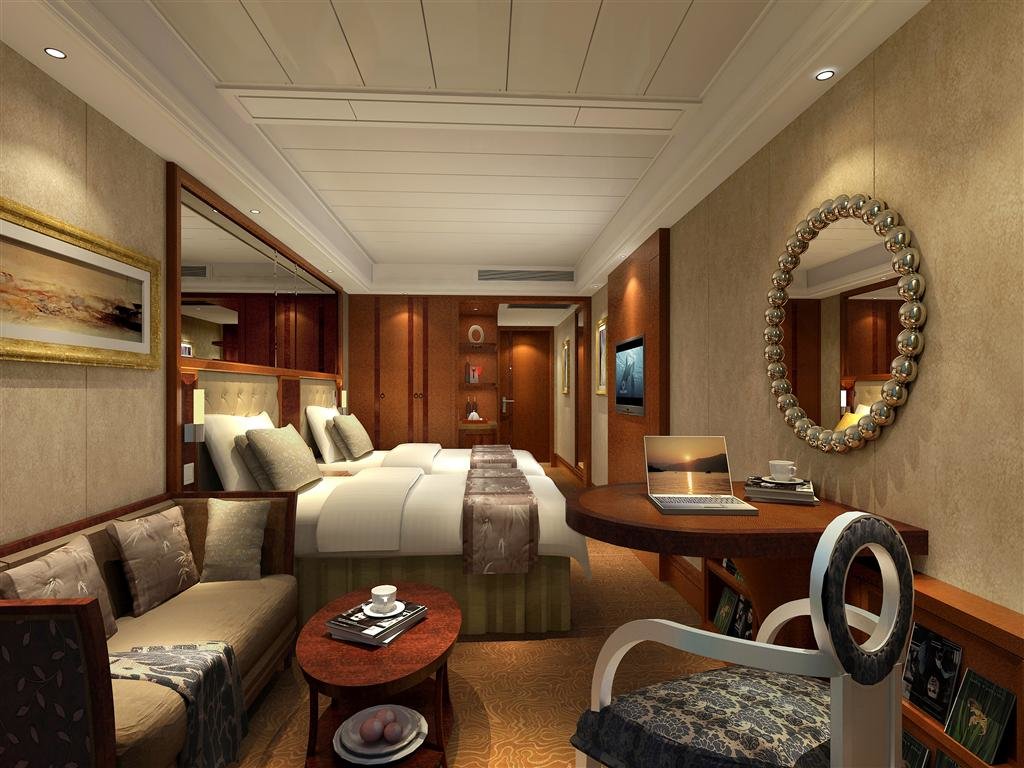 President 8

from $399

Recommended Ships at Same Rate

Century Star

from $379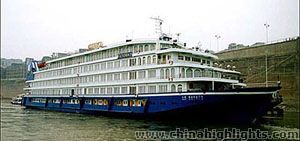 CH Victoria

from $339

Victoria Lianna

from $419

Our Travel Consultants
Need Help? Contact our travel consultants and get more discount and details of Yangtze cruise ships.
Cruise Facts
| | |
| --- | --- |
| Star Rating: | 4 |
| Maiden Voyage: | 1995 |
| Last Renovated: | 2008 |
| Accommodates: | 153 |
| Length in m (ft): | 90 (295) |
| Width in m (ft): | 16.8 (55) |
We've heard so many great things about the President Cruises, on how large and beautifully designed their ships are.... More
Teresa, 7/12/2013
The ship is composed of 5 decks with several open or glass areas so you can easily catch a fantastic view of the rivers and the other attractions such as karsts, gorges, and hills...More
Raymond, 7/6/2013