Along Yangtze Travel Guide
Make a Reservation
Phone:
800-933-7181 (free in USA & CA), (86)773 288 9566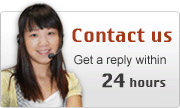 Nanjing Restaurants
Black Cat, along the first alley to the right west off Hanzhong road after the Guanjia Qiao intersection, near Xinjiekou.
Chaozhou, in the Nanjing Hotel compound on Zhongshan Bei road.
Daniang Shuijiao, in the basement of the Xinjiekou Department Store.
Fatty Cooked Wheaten Food King, Ninghai road right across from the Nanjing Normal University entrance.
Fusheng Yuan, Yunnan road just off Hunan road.

Haitian Ge, 179 Zhongyang road, just north of the Hunan road intersection and opposite Xuanwu Hu.

Hefeng, 75 Zhongshan road, in the Central Hotel. Henry's, 33 Huaqiao road.
Jack's, corner of Jinying road and Shanghai road, directly across from the NanjingUniversity foreign students' dormitory. Jiangsu, 26 Jiankang road, just east of Zhonghua road in Fuzi Miao
Jiaozi Wang, Ninghai road near the intersection with Guangzhou road near the Normal University.
Jinzhu, 204 Zhongshan Bei road, on the north side between Xin Mofan Maroad and the Hunan road traffic circle.
Lao Zhengxing, 119 Gongyuan Jie, near Fuzi Miao. Musilin Noodles, Ninghai road, near Hankou New York, New York, corner of Hunan road and Yunnan road north of Gulou.
Swede and Krau, 137 Ninghai road, upstairs.
Tianyuan Longjuan, Gaolou, one block northeast of Gulou.
Xiao Ren Ren, 97 Gongyuan Jie, in Fuzi Miao.
Yinghua Yuan, Guanjia Qiao, just off Hanzhong road, underground (a staircase from the pavement leads down to it).