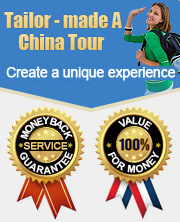 Make a Reservation
Phone:
800-933-7181 (free in USA & CA), (86)773 288 9566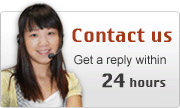 Yangtze River Cruise Deals
Top Sell Cruise Ships
Maiden Voyage in Apr 10, 2013.
Edeluxe cabin with sight-seeing balcony have 27.5 square meters .
100 of deluxe cabins can be upgraded into triple rooms for families.
The newest and largest cruise on Yangtze River.
Brand new ships-President 8 will take her maiden voyage along Yangtze River in April 26th, 2013.
215 deluxe cabins with balcony and 100 cabins which can be upgraded into triple rooms for family with kids.
Most luxurious and popular ship in Victoria cruise fleet.
Each cabin has a private balcony to allow intimate, private viewing of the Three Gorges.
The cruise ship is running by American company.
Yangtze Gold 7 made her maiden voyage in Mar 17, 2013.
Pay for 4 star price and enjoy super 5 star luxury ship, we promise lowest price guarantee on other companies.
The space of stander cabin up to 27 square meters, regards as the largest compare other ships.
New ship in 2013 all cabins have an area of at least 28 square meters with a glass paneled balcony.
24 hours dining service--Dining anytime at your wish.
Counted as the most technology advance ship on Yangtze.
Taken its first trip on 20th May, 2013.
24 hours dining service – Dine anytime your wish.
Outfit with largest indoor heated swimming poor on Yangtze River.
Best China Yangtze River Tours